If you're reading this, it's probably because you're considering studying a music course here at BIMM? Or perhaps you're currently in the middle of your study with us. If that's the case, then congratulations – you've made a good decision. Not only because you've chosen BIMM itself… but also because you've opted for a music degree.
The music industry is thriving at the moment, with the number of people working in music in the UK alone, increasing by 19% in 2017. Gaining a music degree from BIMM is one of the most versatile routes out there when it comes to joining this thriving industry? Don't believe me? Well, here's the proof – just look at all the different areas our talented BIMM graduates have found career success in!
Isabel Torres
BIMM London graduate Isabel has carved out a brilliant career for herself as a session guitarist. She's currently touring with Declan McKenna – one of Columbia Records' most exciting up-and-coming singer-songwriters.
James Bay
We know this one needs no explanation, but James was a former BIMM Brighton Guitar student. He's since won multiple Grammy and BRIT Awards, and his debut album – and several of the singles from it – hit the top of the charts all over the world.
Vlad Matviekov
Vlad is the Manager Director of Small Pond Recordings – a recording studio, rehearsal space, record label and promotions company. He's also an ex-BIMM Guitar Diploma student!
Mary Cadbury
Former BIMM Bristol student Mary is now a Management Assistant at Red Light Management – a global independent artist management company with artists including Bastille, Kaiser Chiefs, Franz Ferdinand, Belle & Sebastian, The Vaccines, Interpol and Broken Social Scene on their books.
Jenna Bennett
Jenna, a BIMM PG Cert graduate, now works as a self-employed music tutor teaching songwriting, piano and guitar to over 30 students she sees on a regular basis.
Simon Davis
BIMM alumni Simon has hit on success abroad after founding his company, Mighty Bear Games, in Singapore… and he credits BIMM Music Business Course Leader, Jon Stewart, for his inspirational advice and mentorship skills.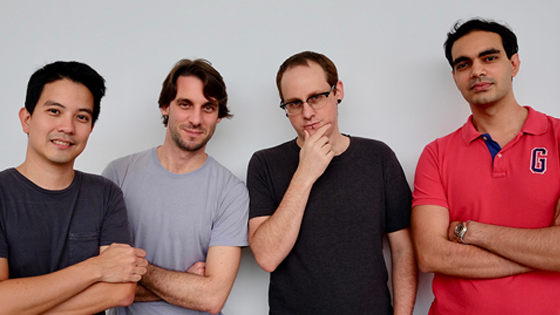 Want to follow in the footsteps of our fantastic alumni? Then check out all of the courses you could study at BIMM's here.