If you're reading this, it's probably because you're considering studying a music course here at BIMM Institute. Or perhaps you're currently in the middle of studying with us. If that's the case, then congratulations – you've made a good decision. Not only because you've chosen BIMM itself – but because you've also opted for a music degree.
The music industry is at an interesting point at the moment. In 2019:
The UK music industry contributed £5.8 billion to the UK economy in 2019 – up 11% from £5.2 billion in 2018 and a new high following a decade of sustained growth
Employment in the industry hit an all-time high of 197,168 in 2019 – an increase of 3% from 190,935 in 2018
Now, many think we're on the verge of a 'new wave', with the industry about to open up to opportunities and creative levels never seen before. Gaining a music degree from BIMM is one of the most versatile routes out there for joining this thriving industry. Don't believe me? Well, here's the proof – just look at all the different areas our talented BIMM graduates have found career success in!
Kate Dineen
Kate Dineen worked on award-winning productions like Game of Thrones, The Irishman, and Captain Marvel, and then joined the audio team at Windmill Lane Pictures, working as a Sound Editor on an animated series for Netflix, Hasbro's, Silvergate Media, and Brown Bag Films.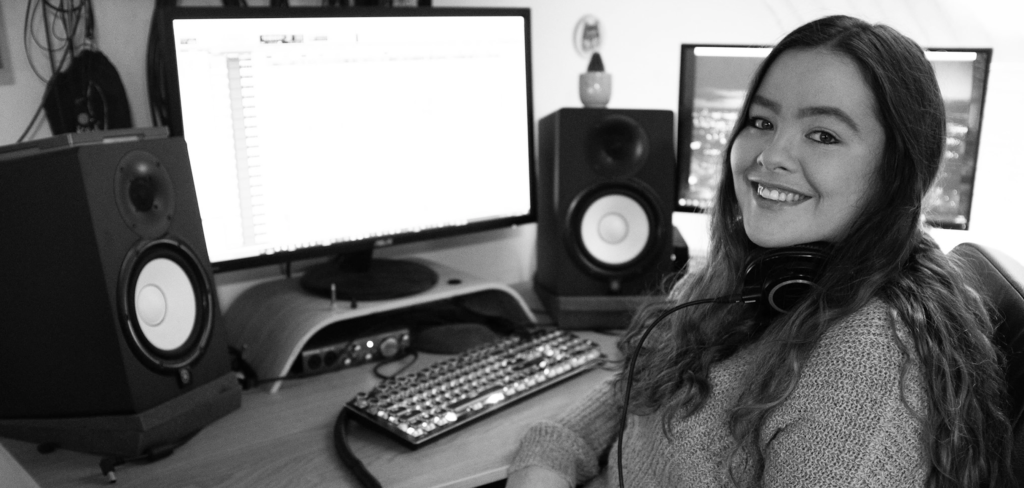 Gemma Bradley
Harry 'Haz' Wheaton
Soon after graduating, Harry 'Haz' Wheaton was recruited as full-time bassist for legendary rockers Hawkwind. After his departure from the band, he was head-hunted again and now plays bass for Electric Wizard.
Gaetan Judd
Gaetan Judd has already had a promising start to his career. Since leaving BIMM in 2018, he's worked with artists including Samm Henshaw, Ray BLK and Burna Boy, and performed on Later… With Jools Holland.
Kate Wild
Kate Wild is the CEO and founder of Splice's best-selling vocal label, '91Vocals'. Industry heavy hitters have used her sound packs, such as David Guetta, Bahd Bhabie, Habstrakt. Now, she lives between
London
and LA, vocal engineering, performing and writing for 91Vocals.
---
Want to follow in the footsteps of our fantastic alumni? Then check out all the courses you could study at BIMM here. Alternatively, our friendly Admissions Team is here to answer any questions you may have about our courses or the application process. Find out more here, or contact our Admissions Team on 0344 2 646 666 or through email at [email protected]