Collaboration and creativity are key to BIMM. Our students share a passion for music in a community that crosses cities, borders and even oceans. So, coming together and creating new sounds – or even whole music scenes – is an almost instinctive reaction to being surrounded by a network of such like-minded, dedicated and talented people. And it's a skill that many take into their lives after BIMM.
Many of our students meet people here who become more than just course mates; they become inspirations, creative allies, future business partners, and sometimes the people they achieve their dream careers alongside. Here, six of our current and past students tell their stories about collaboration and connection during their time at BIMM – and how working with others has helped their own creative process.
Jada Freeman, Vocals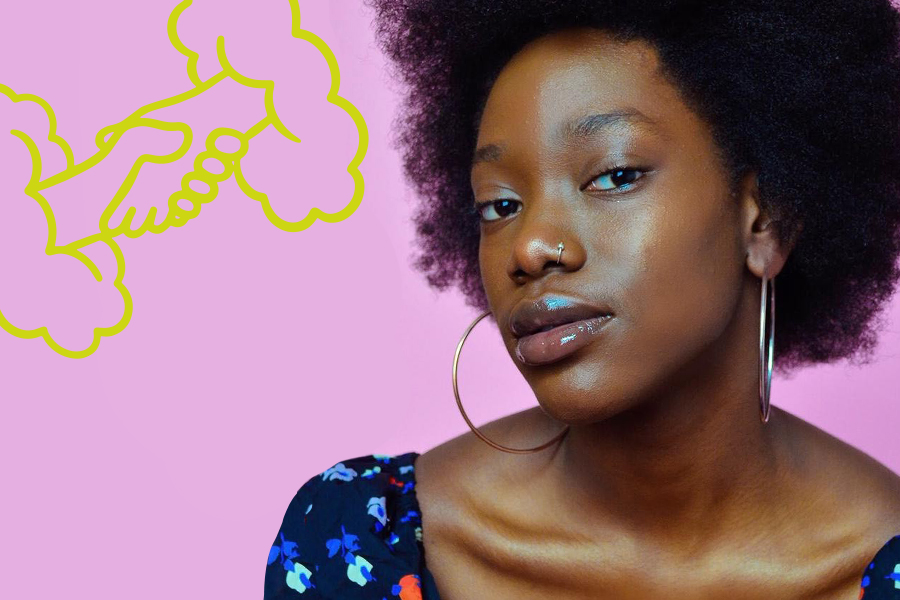 "I have made genuine and long-lasting connections with the students at BIMM. It's been very beneficial to me as an artist because I've created a lot of great music that I wouldn't have been able to make on my own."
Recently, I've been collaborating with rappers and producers at BIMM, working on my singles and also featuring on theirs. These connections were formed simply by mingling in the green room, BIMM's common area, and sharing music interests. It's interesting to see other artists' working processes because you see how different or similar theirs is from/to yours. This can have a huge impact on the music that comes out of you working together. I found this to be the cause of creating really fresh and interesting sounds.
I have worked with a few students from BIMM in many different ways. My band are all BIMM students. I met my band whilst in my Live Performance Workshop class. I found this to be a great way to meet musicians because I was able to see who would fit with my sound and the music I wanted to create.
I have now been gigging with my band for over a year. We have been booked by agencies and by event managers who have seen us perform. I have also been involved in other musicians' bands as a backing vocalist or songwriter.
Studying at BIMM helped me further understand how the music industry works and the different avenues you can take within it.
For example, from performing in lessons such as the Live Performance Workshop, you learn the importance of backing vocalists. I have been a part of many BIMM bands as a backing vocalist, and have also been able to do recording sessions and gigs. This is a great way to make money, alongside working on your own projects, as well as making connections and gaining experience in the industry.
The advice I received when I first started was to make a plan, or think about what I wanted to get out of BIMM – whether that's perfecting my voice, forming a band or making connections. Then, focus on making that happen. Now, I would add to that and say to make a plan of what you want your outcome from BIMM to be, utilise all the opportunities and rehearsal/recording space that BIMM provides, and most importantly, make time for your music.
I have made genuine and long-lasting connections with the students at BIMM. It's been very beneficial to me as an artist because I've created a lot of great music that I wouldn't have been able to make on my own. I tend to work quite independently, but I've learnt the importance of having different creative opinions and listening ears from the music that I've produced with others.
The music industry is very community-led, and many of the opportunities you come across are due to recommendations from people you've met along the way. Opportunities such as working with highly-experienced recording engineers and performing on stages such as at the O2 Academy have come from the connections I've made at BIMM.
Ryan Beecham, Music Production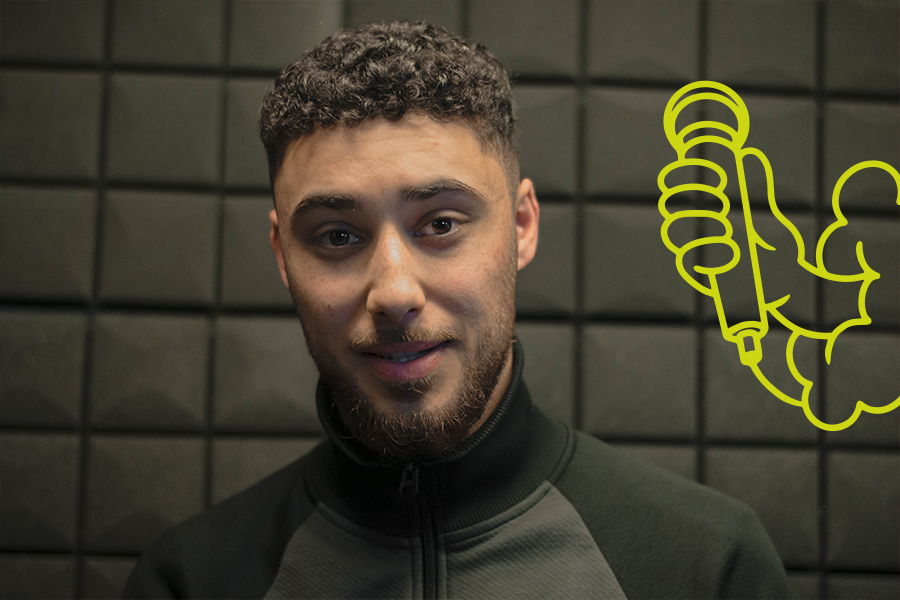 "I think collaboration can be key to creativity because there's an added layer of accountability. As abstract as the concept of 'creativity' can be, it helps to have some extra pressure as a catalyst. Collaborators can bounce ideas off  each other and find inspiration in each other's work."
I've worked with people as a rapper, keyboardist, and producer.
Recently, during the quarantine, I collaborated on a song with Atlantis Dubois who is finishing the Vocals undergraduate course this year at BIMM. I had a lyrical concept in mind for an instrumental created by a friend of mine. The idea was rooted in self-worth, inspired by watching a Megan Fox interview.
I sent the instrumental and concept to Atlantis; she wrote a verse and chorus, I wrote a verse, we recorded separately and I mixed it, ready for release. She created and uploaded a video, using the app Triller as a placeholder until we can shoot a music video with both of us. It was a quick, smooth process and I'm very happy with the final song.
A producer friend of mine sent me an instrumental over, which I wrote a verse to and sent it to Jada Freeman. I was friends with Jada through networking and contacted her to see if she wanted to feature on it. She wrote for it and sent back her chorus. We performed the song at the 2019 Graduation Showcase with a full band of drums, guitar, bass (all BIMM students studying their instruments at degree level) and a keys player.
I met them through networking and Masterclasses. I sent all of the members the demo so they could learn the parts. We organised plenty of rehearsals and shared the role of musical director with discussions on how to best arrange and perform the song. All of the practice paid off when we brought the song to life with a great performance at the O2 Shepherd's Bush Empire.
I collaborated as a keyboardist in both a performing and recording capacity.
In my first year, I met a vocalist at a networking Masterclass. She needed a keyboardist for her band to audition for the End of Term Showcase. I joined the band and we made it into the showcase to perform at the O2 Academy Islington. Through playing in that band, I met one of the band members who went on to host house party/music gigs in her maisonette with other BIMM students. I performed as a rapper at a couple of these. It was a unique experience that came about through being open to collaboration.
Representation of community and collaboration can be seen in the B02 Records (now known as Footwork). Headed by Lecturer and Student Support Advisor Dean Hewins, and stemming from the feeling of underrepresentation, B02 Records was a collective of BIMM students from all years and courses, established to give more of a presence to electronic and urban music at BIMM events and to expand beyond BIMM. I believe the collective has influenced BIMM in rethinking how they organise the End of Term Showcase, evidenced by a section of DJs and electronic artists in the most recent showcase.
Through being around BIMM, going to Masterclasses, events, and performing, I got to know a lot of the staff. During the COVID-19 quarantine, I collaborated with Simone Odaranile, who was also a BIMM graduate and drummer for The Go! Team and Rina Sawayama. She sent me a 30-second clip of her drumming, over which I wrote a verse, captured my recording and performing it simultaneously, mixed the audio of the clips in Logic Pro X, then edited the videos together and added annotated lyrics in Adobe Premiere ready to be uploaded to our social media pages.
Brad Bennett, Music Business
"It's been interesting to understand other people and how they operate within a working environment. I think the main thing is to be able to identify the strengths and weaknesses of those around you and put people in positions to succeed as much as possible. It's a really important life skill to be able to work in a team and I feel like I've managed to build some strong relationships from it."
BIMM really is its own music scene within itself. It's important to get out there and gain experience with companies all over the city, but it's equally as important to network with your peers. The courses at BIMM cover so many different areas that you can essentially build relationships with people who are studying and use this as a means to begin building your career.
Working at Pool Valley Music has been really good for this as it's student-run and many of the artists we work with are on performance courses. It's a really useful way of discovering new, up-and-coming artists before anyone else does too!
For the most part, if there are students who want to work with Pool Valley Music, then it's likely they are just as keen and passionate about the industry as you are. The label provides a space for like-minded individuals to work together, so in that way, there can be natural chemistry. However, there will be some students who are less experienced than others, which is fine, but it's important to communicate so that you can have guidance and help if it's required. We like it to be as collaborative as possible!
I think for any collaboration to work, it's essential to listen and understand everyone's viewpoint.
Being open to others' viewpoints allows you to have a more informed opinion and ultimately make more meaningful contributions. When you have everyone in the group excelling in what they do best, you start to see positive results and build momentum going into your future activities. Once that happens, it becomes incredibly rewarding, and if everyone puts the work in, then you can maintain long-lasting relationships.
BIMM gave me the opportunity to receive education from experienced lecturers in their field and seek advice from those who knew it best. It also created the chance for me to meet and work with other students who also wanted to pursue a career in music. They also really encourage everyone to go out there and gain experience in the industry where you can and then apply the knowledge you've learnt in the classroom to real-life examples.
At Pool Valley Music, I've been able to work on a number of creative projects from artists in all kinds of genres. Understanding particular genres has been a key part of gathering relevant promotional content and building creative campaigns around releases. This has led me to explore new avenues, such as working with animators, graphic designers and t-shirt printers.
I think collaboration can be important for creativity because you are in an environment where you can all bounce ideas off each other. Someone may open your mind to something you hadn't thought of before, and from there can spawn a completely new idea to improve upon it.
BIMM is a great place to collaborate with like-minded individuals and bring out the best in you.
Chrissie Huntley, Vocals
I think music is a language. So, I think collaboration is a dialogue, a conversation. There's absolutely a time and place for writing solo, but I believe that collaboration can act as a yin and yang that creates a whole. What one person may lack, another may be able to provide (and vice versa).
BIMM became very apparent as a community from my first few weeks there. I admittedly had some reservations before starting due to the competitive nature of the industry. However, the students, staff and alumni of BIMM couldn't be more supportive of one another and they encourage collaboration and social events, which really help to build great connections.
Personally, collaboration began when I approached my band to start playing with me in the first term of the first year. Since our first audition for a BIMM end of term gig, we have gone on to play Glastonbury Festival, the O2 Academy Bristol and BBC Bristol Children in Need. I was also able to push myself out of my comfort zone (in a safe and supportive space) by joining the BIMM Bristol Improvisation band.
A personal highlight for me was collaborating with the BIMM Bristol choir on a track that myself and fellow student, Martin Mexme, had written together. We asked if we might be able to perform it at our third-year soiree, and the lecturers did everything they could to make that happen. It was truly magical!
I had never really collaborated prior to coming to BIMM. However, I met my now co-writer and best pal Martin in the first year, which is when we began writing together. It's such a rewarding experience. Playing music alone is such a powerful thing, but to play music that has a piece of you in it just makes it that much more magical.
Personally, I see music as a language, a way of expressing oneself. Therefore, I feel that collaborative writing is almost therapeutic and cathartic. I believe it's a way of connecting and relating to one another through something abstract and egoless.
My very first experience playing with a band was at a BIMM experience day before I began studying there. I was terrified! It was definitely a tricky thing to get used to, especially being a vocalist and having to cue and direct the band.
The Live Performance workshops allow you to collaborate with new band members every week.
Very quickly, I found that this built my confidence to work with many different people from various disciplines. However, I also believe that there is natural chemistry with certain people. I got very lucky with my band, for instance  – we all get on so well with each other and I think that informs the way you play and write music. Every gig that we play, we are having the absolute time of our lives – there's no one else I would rather share the stage with.
BIMM definitely throws you in the deep end, but is always there to teach you how to swim! Transitioning from performing solo to playing with a live band took a bit of getting used to. However, it was all incredibly exciting for me hearing so many talented individuals coming together to make such a powerful sound.
My live performance experience has been hugely down to opportunities that BIMM has provided. Also, classes such as Music Business, and Artist Development, have allowed for a deeper understanding of the stuff that goes on 'behind-the-scenes'. These classes equipped me with the knowledge – and therefore the confidence – to enter an industry that can otherwise be quite intimidating.
BIMM put me in touch with BBC Radio Bristol to perform as a 'Houseband of the Week' on their Upload show. I've always had an interest in radio, and I got on really well with the team there, so they kindly let me shadow some of their shows. They supported me doing gig reviews across the city, interviewing bands for the show, as well as supporting my music. Since meeting them there, the team has provided some incredible opportunities, such as performing at the Downs Festival, Bristol Balloon Fiesta, BBC Children in Need. They even sent a BBC Points West film crew out with me to Glastonbury Festival!
When I think about the BIMM community, I'm imagining crowd surfing! It's a safe, supportive family that won't let you fall.
Henry Cooper, Music Business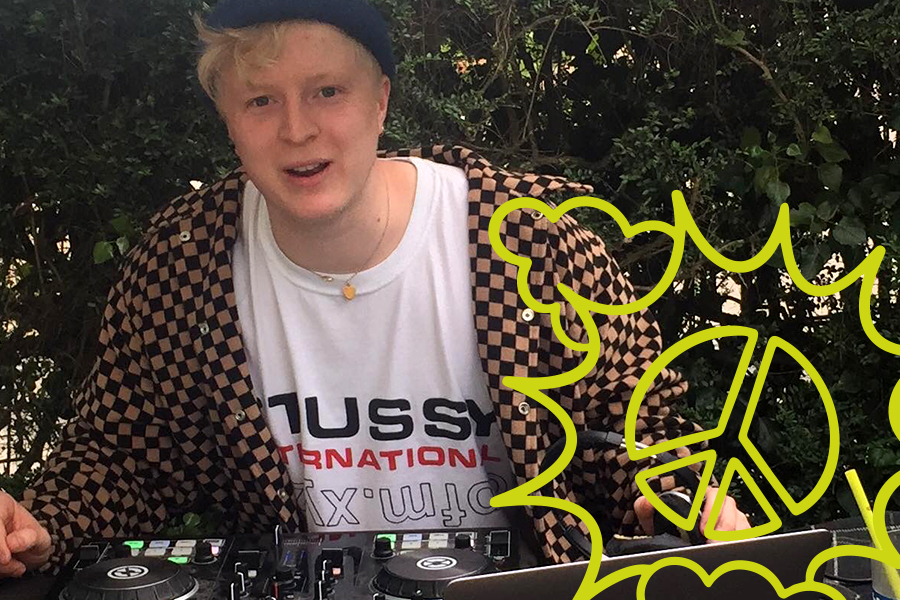 Collaboration is 100% one of the most important aspects when it came to our record label, Pool Valley Records. Whether it was my Co-Manager and myself bouncing ideas off one another, between ourselves and artists, or just with friends and other people working in the industry – it is incredibly important. Especially within such a creative industry, collaboration is paramount to the success of each release and the label as a whole.
In terms of collaborative chemistry, it depends on each release. We've had artists or people we're working with and it flows perfectly and we just complement each other in a professional sense. Obviously, that doesn't happen with everyone, and sometimes it's a bit more of a challenge motivating people and getting on the same page – and I'm sure some people don't like the way that I work. It's just about finding those that it works with. Being open to change when it doesn't go exactly as you were expecting is important.
I was first good friends with the majority of people that I was working closely with at the record label, so I always really enjoyed the collaboration. But, due to the open entry aspect of the label, I didn't always collaborate with artists or acts that I would necessarily have expected to work with. However, this wasn't a big challenge and it opened my eyes to new ways of working that I hadn't experienced before. I rarely work on my own in whatever work I do, including work at other record labels such as Freshly Squeezed, or at other offices and jobs.
When it comes to the collaborative process, I prefer face-to-face interactions, which is why COVID-19 has been a bit of a pain. I like coming to meetings with an idea that I like and think could work, but not be set on one fixed idea. I think that having the ability to be flexible and open to new ideas is really important.
I don't always like the ideas I bring to the table. Sometimes, I can be in a meeting with five people, and I'm the one coming up with the worst ideas and plans. Without collaboration, I probably would have gone through with some ideas that in hindsight were kind of bad.
It's about finding people that compliment your style of work in creative terms. Being stubborn has no place within an industry like this.
Bouncing ideas off one another has been really important, especially at this small scale level of work. I could come with a great idea I really like, then, one hour into the meeting,  be completely sold on a new idea and scrap my own thoughts. I'm only 22, so I'm not thinking that I know everything and I'm a professional yet; I'm always trying to learn and move forward, which is never going to happen if I'm just stuck to my own ideas.
I made the most of the opportunities that I had at BIMM (I've just graduated). Whilst at BIMM, I have been involved in Pool Valley for two and a half years and have been running it for a year. I've worked over a year at Freshly Squeezed Music, I have volunteered for countless PR jobs, conferences and attended as many of the great Masterclasses BIMM had to offer.
I found most of these opportunities via BIMM's Careers Hub or from talking to staff. Keeping a good connection with the staff has helped a lot with getting recommended for jobs. Beefing up my CV has also put me in quite a nice situation upon leaving and getting an interesting job in this field. Each one of these opportunities has helped me to be creative in different ways, teaching me new bits and bobs I never knew existed. They've really just helped me home in on what I really enjoy and am passionate about.
I'd describe the BIMM community as really strong and supportive if you are willing to throw yourself in, get involved and be open to trying new things no matter how daunting they may seem. Things are never as bad as you first think!
Alongside Pool Valley, I've been working at Freshly Squeezed music for about a year or so. What's great is that if I'm struggling with something at Pool Valley, for instance, I can turn to my label boss at Freshly Squeezed and ask for advice or connections that can help in making things happen. For instance, I wanted to learn Adobe Photoshop for Pool Valley posters and promotional things, so I asked my label boss at Freshly Squeezed to teach me the ropes on Freshly Squeezed content so that I could apply the things I learnt to Pool Valley. This sort of thing happens constantly if you're willing to just ask and try your luck!
I can't remember who said it, but there's that quote that a good manager surrounds themselves with people who are smarter than them. I definitely think that's the case, and collaborating with people who have new or better ideas is the best way to go through with any teamwork. To get a better end result via learning from others is one of the most effective ways of improving.
Selin Gecit, Vocals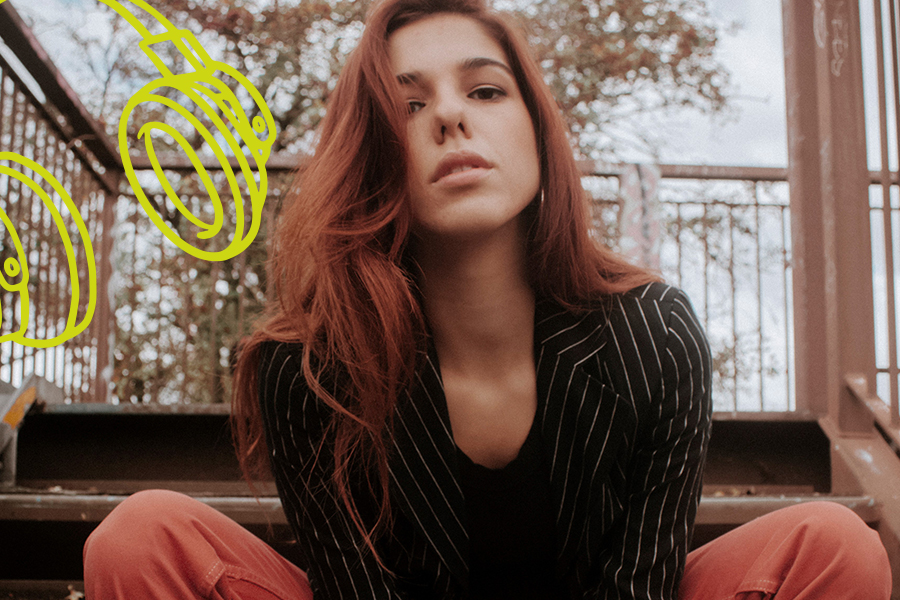 Collaboration is most definitely the key to creativity because different minds come together to create new, unheard of and undiscovered melodies, lyrics, and music.
You can most definitely come up with beautiful creations alone, but sometimes we have a limit to where our creativity takes us individually. This isn't because we run out of creativity, but perhaps because we find ourselves in an endless loop of similar ideas. Introducing the element of another musician or another creator means that our ideas can immediately be taken to another level – perhaps a level we would not have been able to achieve without the help of others.
I spent my whole three years in BIMM collaborating. I think even being in a class full of talented people is a form of collaboration. You learn from each other, you ask each other for help and advice. That's something one should always do; help others, see how you can possibly make their goals come to life, and how you can be of aid.
People are everything. It's what makes this awesome community stay alive.
Since I've finished at BIMM, I've realised how important it is to have a network and stay in touch with musicians, and to keep the format of collaboration going. So, I made sure to continue booking gigs, rehearsing with my band, attending gigs, and of course, songwriting. Since leaving BIMM, I have been lucky enough to come across some awesome opportunities in my home country of Turkey as well as in the UK. I played my first arena gig in Instanbul to over 5,000 people with well-known DJ, Mahmut Orhan.
A couple of months after graduation, I had the opportunity to be the opening act for one of my all-time favourite singers, and that really gave me a sense of hope on a smaller scale. Anything you truly want and believe in, and of course work for, is achievable – and that's a lesson I still carry with me.
Through the power of network, persuasion and of course ambition, things come together. If there's something you dream of, write it down, and draw paths on how to make it happen. And trust me, it will. As I go along my journey, I continue to allow myself to grow in all the areas I can. It's so important to improve your craft and add to your palette as often as you can. The opportunities it can lead you to will be truly rewarding.
It's important at first to say yes to every opportunity you can. Say yes to any jam session and writing session. Not all of them will be great, but I always see the less great ones as lessons. You learn how to work with different personalities, how to approach other minds, and most importantly, you slowly discover what works best for you.
Imagine contributing to let's say 20 people, and helping them in some form. One way or another, perhaps in the future, that small bit of advice or contribution you made will come back to you. So, through talking to others, and learning about them, you collaborate on each other's goals and dreams. That way, you can see how each one of you can make some form of a change for each other.
Collaborating allows you to set aside your firm beliefs and let new ones come in. Even if you don't necessarily love certain ideas, you learn the art of communicating so that you find a middle ground and a sweet spot that works.
The more you do this, the easier it gets. It's also great to write in as many different genres as you can. I didn't do much writing on dance tracks before, but these last few months, I may have written more dance tracks than my usual style.
Through listening to this genre and studying the techniques and aspects that make a hit dance track, one slowly starts to apply this to their current palette and the result is often better than expected. The more and more I practised writing these tracks, the easier it got, and the more fun it got. Thanks to my new love of EDM, I've got some awesome collaborations going on, and some cool songs coming out very soon.
Studying at BIMM gave me a sense of community and taught me the importance of relationships.
I guess I also learnt that music isn't just fun and constant joy. You learn the hardships too. I still remember the feeling of being in my room alone at 2 am – my guitar player had just cancelled on the rehearsal, and my bassist couldn't make it to the audition. Total fear, total panic and terror set in. There were tears of frustration. However, this was such a great lesson, because that night, I stayed up for hours messaging, researching, and finding new musicians – some even outside of BIMM.
Through the panic came glory. I had just managed to connect with so many new musicians that I would probably not have met if it wasn't for that late-night panic. Sometimes, experiencing these moments will gain you so much more than you'll lose. It's all about not giving up, and finding solutions. BIMM taught me the lesson of dealing with these hardships and deadlines. To have experienced these situations on a smaller scale at BIMM makes it easier to deal with these scenarios in real-life now. One really learns to lead their own show, and be their own boss.
Collaboration is also a great way to learn new things, new techniques and new methods of writing.
I can't stress how much I have learnt through just watching my friends write, or observing their specific techniques. Sometimes, I think our egos can get in the way of us and take over the writing session. We always want our ideas to be heard, to be the main subject. However, sometimes we need to sit back and listen, and just absorb the creativity of others. It can lead to magical creations that we perhaps wouldn't know about if we hadn't listened.
Collaborating is a great way to learn about communication and delivery. We want to be kind and respectful, but also a leader. To discover the best ways to do this, we learn through other people, and how they act. We then learn the best ways to communicate to get our ideas across. This will definitely be useful in the future as a musician, because who knows which type of personalities we will be working with. So, my best advice is to work with as many people as you can!
Another bit of advice is to never compare your journey to anybody else's. We're all boats setting out from our docks heading towards a similar direction, but this doesn't mean we need to get there first or be the fastest. What's important is that we all sail and enjoy the journey, embrace the bumps, learn about the waters, and eventually we'll head to the place we want; it doesn't matter how fast.
If we try to compete and be faster, we often end up with a messy mind, and negative feelings, causing our highest potentials to deteriorate. Stay focused, work hard, but take your time and focus on doing whatever it is you are doing. Focus well and don't rush. You'll get there.
My best bit of advice for anybody coming to BIMM would be to network, talk, meet new people, go to class and accept every single difficult moment of stress, because this is what teaches you how to take on a more professional life. It also simply teaches you how to be an independent young adult.
To become your own person is one of the greatest things you can do for yourself. Our parents won't be there to help us find a last-minute guitarist in a moment of stress, it will be you. So, allow yourself to grow and take on these new challenges because this is only the beginning of your wonderful journey.
BIMM is the perfect place to keep collaborating and creating – as well as keep learning, innovating, connecting, achieving and exploring. Don't think you have to wait until Results Day to start your application process. Apply for Priority Clearing today and start your life in music.