It's important to keep achieving in life. Whether that's achieving a little thing off your daily to-do list, or achieving your dream career. And if you can achieve success by doing something that makes your soul shine, then life doesn't get much sweeter. 
Our alumni have all achieved success by doing what they love. From BRIT Award winners like George Ezra and James Bay to GRAMMY Award winners such as Ella Mai, we have a wealth of talented alumni who've passed through our doors and taken the world by storm.
And, as these five recent graduates prove, we can help you get there. Whether you're dreaming of a career as a musician, songwriter, producer, music marketing lead, event manager, and more, you can start your music career here. We have leading industry contacts (both nationally and internationally), as well as expert lecturers – who all have first-hand experience within the industry. This means you'll have all you need to keep achieving.
Just bring your raw talent and we'll help you gain the skills, experience and contacts to break into your chosen arena.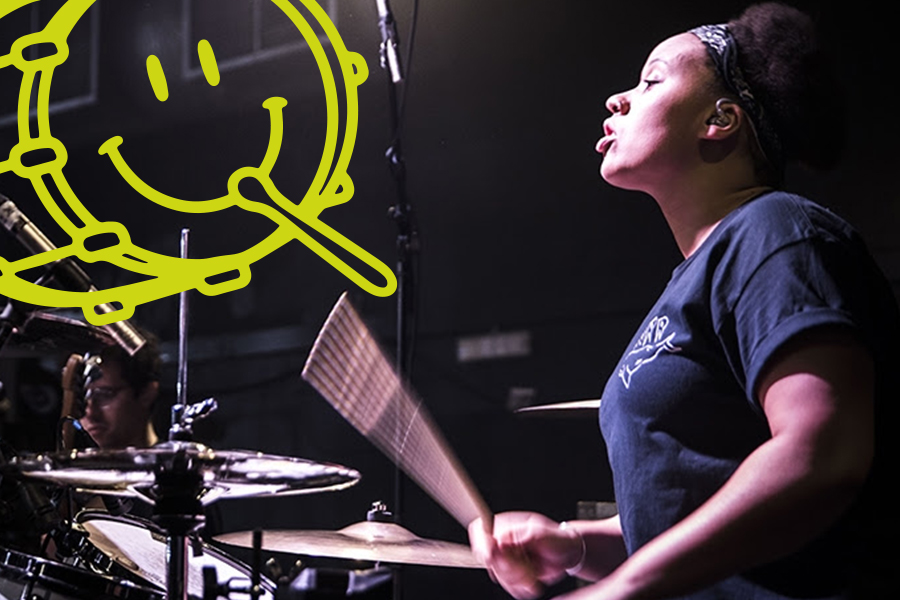 "I received an industry contact, who still gives me work today: television work, auditions for bands and commercials…"
Image credit: Jessica Jones Photography
Touring drummer Simone, who studied Drums, has done so much since leaving us just a few years ago. This includes several worldwide headline tours with her band, The Go! Team, having a Top 40 album under her belt and full endorsements from big names. She's also due to start a six-month headline tour with a new artist signed to Dirty Hit (the indie record label who looks after the likes of The 1975 and Wolf Alice).
As well as gaining key contacts at BIMM, Simone says her most valuable takeaway was "to not compare yourself to others and to stick to what you're good at, know what your positives are and perfect them. I received that advice from Vinnie Lammi, who still teaches. He is just amazing."
Her advice for you if you're joining us is to get involved with those around you – meet other musicians and take advantage of the industry contacts and lecturers' knowledge.
"Think about any other opportunity where you would get to be surrounded by musicians, industry contacts and lecturers who have the correct experience to guide you. Don't forget about the opportunity to network, meet artists that come in for workshops and use the latest industry equipment."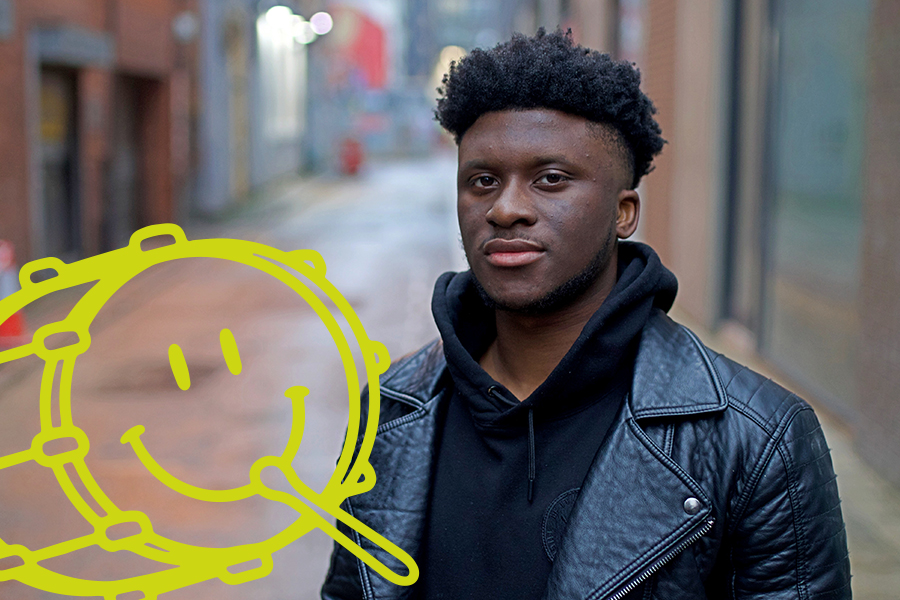 "I was able to seek honest industry advice, support with resources and gear, and also financial aid with my entrepreneurial endeavours"
Image credit: Reuben Moore
Emanuel, who only left BIMM Manchester this year after studying Drums, took advantage of all the opportunities that came his way during his three years with us – including curating drum clinics with Rico Nichols and Brian Frasier-Moore, headlining his own solo show, performing a residency with Misha B and touring with Children of Zeus. These experiences, he says, have helped him to gain confidence for his already impressive career:
"I was able to organise events and I also got put forward for professional gig opportunities. It was nice to have the support and trust from the staff for me to deliver at a professional level. It was a realistic experience, which really has benefited me in the long run."
The drummer, producer, director and entrepreneur shared his tips for others joining BIMM this year – and how best to make the most of your experience. "Say hello to everyone, be kind to everyone, help as many people as you can. Everybody is there to connect, help or be helped," Emanuel says.
"Learn about the music business and use the time to try different things, but also focus your time and energy on what you really want to achieve. You are in control of your destiny. Be bold. Be relentless. Always remain a 'student of the game'."
"Through BIMM's introduction, I now work with EMI as a sync composer for media."
Former BIMM Brighton Music Production students Lewis now works with EMI composing music to use in media, as well as producing for students/ex-students and mixing and mastering for clients across the country. He believes BIMM's contacts not only got him exciting work experience (which led to other things) but also helped him to secure his position with EMI.
"The contacts I obtained through BIMM have been invaluable. I also volunteered to work with AIM, which led onto paid events work, which in turn, leads to more networking for future work and opportunities," he says.
"You pick up on so much being around people at BIMM – meeting other instrumentalists, business-savvy students, songwriters, industry expert lecturers. At BIMM, you really learn the language of the professional musician."
Image credit: Leslie Sharpe/Gnarvana
Niall, who studied Guitar at BIMM, came to us with a passion for music – but not knowing exactly what career path to pursue. He explains that his course allowed him to experiment and find the dream vocation for him:
"The course allowed me to try so much", he explains. "Live performance, music theory, composition, music business, session guitar skills, studio recording skills. This was so beneficial to me because it really helped me nail down exactly what I loved, and also what I didn't like so much."
"As the years progressed, I discovered I really enjoyed composition for the moving image. The choice of modules strongly catered for this, as I was given opportunities to focus on honing these skills while still maintaining and encouraging my love of playing guitar."
Now working in video game audio (currently on a game that uses licensed music in fun and unusual ways, and integrating songs with the game tech), Niall says that his time at BIMM has helped him to thrive in his first role after leaving last year:
"I developed many transferable skills during my time at BIMM which have aided me in this role. BIMM set me up with a strong foundation in music theory, composition and production, which has been of great importance in my current role."
"I felt confident putting myself forward for the role thanks to all that I learned at BIMM. There was a lot of new information, which I needed to learn on the job, and I am still learning. BIMM provided me with that launchpad I needed to just put myself out there."
"BIMM gave me a good base layer of knowledge of the music industry, which helps me to have conversations with people within the business. Music is created and built on personal relationships, so it is crucial that people are able to communicate and discuss what is going on."
Image credit: Dara Munnis
BIMM Songrwriting alumni Olly enjoyed his years with BIMM, especially building connections within the community – from performing at End of Term gigs to attending Masterclasses, which see our students getting up close and personal with leading industry professionals.
"I learnt how to communicate with people within the music industry," he says. "It's a very small industry and everybody knows everyone, so you have to be conscious to always put your best foot forward. It doesn't hurt to be sound to people. You never know when you may need them, or they may need you."
Olly is now doing an internship with Music and You; an organisation that provides mental health and wellness support to musicians and industry professionals working within the music industry. Working directly with the CEO Jack Williamson, Olly's helped to plan awareness campaigns, get involved in the design process of merchandise, and plan content for social media during the COVID-19 pandemic, amongst many other things.
Through his work at Music and You, Olly also worked with Lewis Capaldi and his manager Ryan Walter to set up LiveLive, an initiative that provides support for concert-goers who suffer from emotional issues. Here, mental health professionals are on hand at each venue to provide support for any attendees who are in mental distress before, during and after the gigs.
Olly believes that communication is key for building a career within the industry, as you never know where conversations may lead: "My advice for BIMM students would be to meet as many people as you can and talk to as many people as you can. This goes for your peers, your lecturers and the industry guests that come in to visit the college."
"While these people may seem like they are steps above you, they had to start out their career at one point too. Chance is that you could be their colleague in a few years."
BIMM is the perfect place to keep achieving and creating – as well as keep collaborating, learning, innovating, connecting and exploring. Don't think you have to wait until Results Day to start your application process. Apply for Priority Clearing today and start your life in music.