Our talented students are absolutely killing it across the national and international music scenes right now. So, we thought we'd celebrate some incredible artists and acts from across our eight locations throughout Europe. Remember these names – we guarantee it won't be the last you hear of them. 
Women to Watch in Music 2021
BIMM Institute Birmingham
Ivy Ash
Ivy Ash's debut track, 'Oops', offers a slice of energy and fun whilst promoting self-empowerment and confidence. Following its release, Ivy plans to share a stripped-down version of the song, focusing mainly on vocals and piano. The video for 'Oops' was released in February and is directed by videographer Nick J.Townsend, who has previously won Best Music Video at The Black Country Music Awards 2019.
Ivy's songwriting skills have seen her gain radio play and 'Tune of the Week' at BBC Music Introducing Coventry and Warwickshire. Hard work and determination have also led to Ivy securing music funding from Help Musicians UK in 2020, and more recently, Arts Council England. Ivy says that she is "looking forward to a year ahead full of creativity, music releases and, fingers crossed, live performances."
LANI
LANI (Lani Stephens) is a 19-year-old songwriter and artist hailing from Birmingham. Writing songs since she can remember, Lani has released a debut single and has big plans for the future, with another single and an EP already in the works.
Proud of her DIY roots, Lani records all of her tracks from her bedroom with her producer, Jared. Although she considers her work rough around the edges, she's proud of her approach and tries to be honest and uncompromising in everything she does.
Lani takes her inspiration from a host of many incredible female artists, such as Pink, Lucy Spraggan, and Adele, who influence her as a woman, not just a writer and performer.
Pavit Sanghera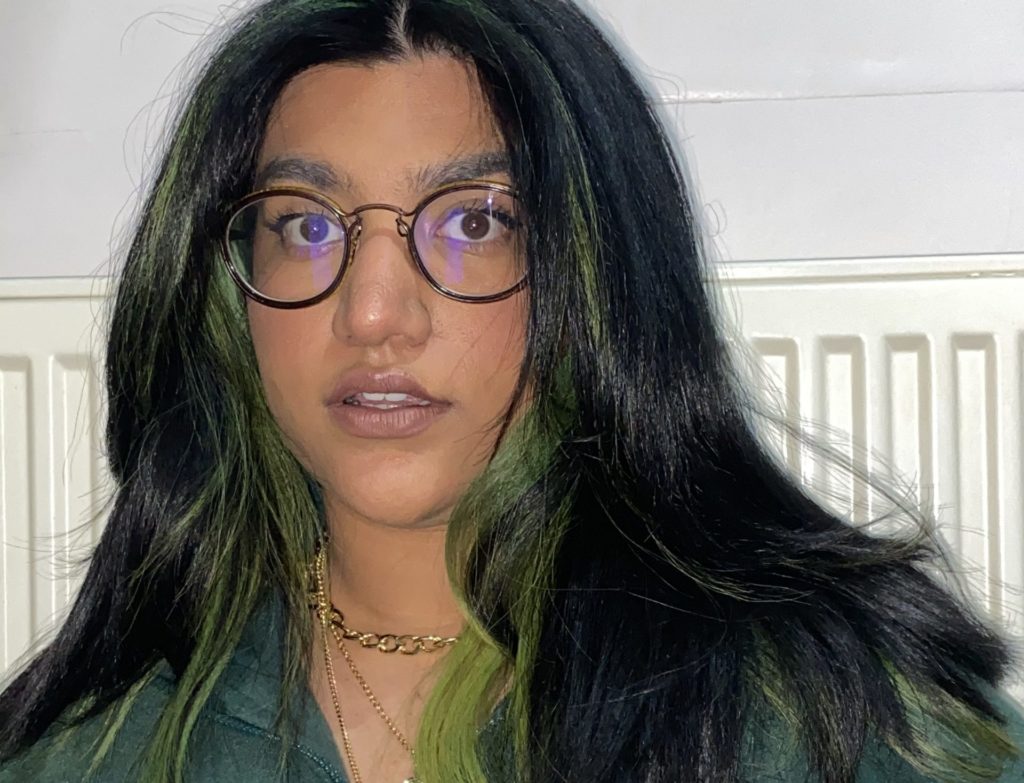 Pavit is an R&B/Indian fusion singer-songwriter based in Birmingham. She has lived in a fair share of places, from England to Spain, India, and back. These experiences have enriched the way she appreciates different cultures.
"It always amazes me how I have been given a gift where I can turn my problems into something mesmerising."
Pavit learned Indian Classical music, which she uses in each of her songs to showcase her own culture. Although her songs are very different, showcasing her cultural roots is something that stays consistent throughout her work. "I love every song I have put out there and I think that's amazing", Pavit says. She continues: "Singing to me is an escape and a way for me to deal with my emotions. It always amazes me how I have been given a gift where I can turn my problems into something mesmerising."
Esmee Esho
Esmee Esho is a singer-songwriter who draws her influences from many artists such as Tanerelle, IAMDBB, and Sabrina Claudio. In 2019, she sang and spoke to a group of businesswomen where she shared her story and why it is important to follow your dreams.
In 2020, she released "Mind Games" on Spotify, which she wrote and produced with her brother. Following an interview on BBC Radio Leicester, the song was played and added to their regular playlist. She is currently working on an album and hoping to release it by the end of this year.
BIMM Institute Brighton
Kitty Got Claws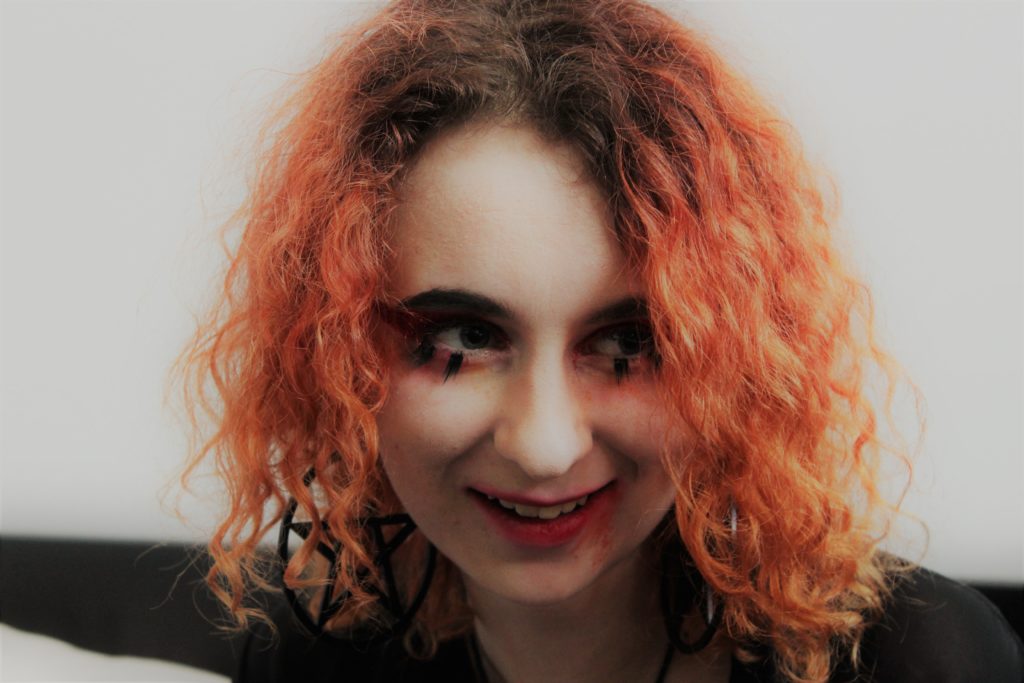 Kitty Got Claws is a singer, rapper, and spoken word poet originally from London. Now studying in Brighton, her writing and performances intend to break the stigma surrounding mental health. She has been nationally broadcast on 40 local radio stations as a part of BBC Introducing Live's #instaband and has performed at Boomtown Festival. Her music video 'Ugly' was displayed in Tate Britain as a part of Wired4Music's video installation 'The City Moves'.
Follow Kitty Got Claws on Twitter
GIYA
Growing up in South London but now living in Brighton, GIYA is on the cusp of something extraordinary. Her debut The Almost Real EP, was recorded over the course of four years and shows off the singer-songwriter in all of her nuanced glory.
With a genre-bending sound and incredible lyric crafting, GIYA received high praise from Sucker, who noted that her second single Blood, "cements GIYA's presence among top pop songwriters in the country." Already backed by BBC Introducing, she is working towards a new project to be released this year.
Matilda Bond
From her birthplace in Stockholm to a newfound home in Brighton, Swedish singer-songwriter Matilda Bond presents a soulful soundscape shaped by the likes of Ella Fitzgerald, Jordan Rakei, Lianne La Havas, Billie Holiday, Ezra Collective, Alfa Mist, Elli Ingram, and Hamzaa.
Developing her sound, Matilda boasts an alluring voice and abstract lyricism. Her band portrays influences from the London jazz scene, early 2000s neo-soul and contemporary R&B and hip-hop movements, working together to create the sonic landscape that Matilda desires.
BIMM Institute Bristol
Jodie Mellor
Stripping down the frilly world of pop to its bare bones is Bristol-based singer-songwriter, Jodie Mellor. Her raw vocals and honest tales of being a herbal tea enthusiast in a world of pornstar martinis are refreshing of a new feel-good age with hints of genre nostalgia. Starting on Youtube, Jodie has personally dazzled pop sensations Dua Lipa, Halsey, Little Mix, and Anne Marie with her unique covers, amassing over 7 million views.
Taking influences from artists such as Kacey Musgraves, Taylor Swift, and Katie Melua, Jodie calls upon her diverse vocal tones and musical maturity to portray the highs and lows of life.
Katriine
Katriine is a Danish producer and singer-songwriter based in Bristol. She writes pop-influenced music centred around her experience as a queer black woman. Music has always been a tool for Katriine to create an honest and safe space for her to learn and reflect on her feelings. She aspires to create a community fuelled by honesty, equality, and open-mindedness.
Photographer credit: Beth Butcher @bethbutcherphotography
Kayco
Kayco is a singer-songwriter from Reading living in Bristol, who's keen to explore and experiment with her sound using different genres. Her career so far has seen her collaborate with liquid and old-school drum n' bass producers and explore her vocals on acoustic, ambient, and hip-hop tracks. Her lyrics are emotionally driven and can range from light-hearted comical topics of everyday life to more heartfelt, honest, and raw subjects.
A super creative and keen collaborator, Kayco would love to experiment further, delving into jazz, techno, and garage.
Charis Page
Charis Paris (Charis Edgely) is studying Songwriting and is in her third year at BIMM Institute Bristol. Having recently dropped her debut single, 'Honey', we are really excited for what Charis has to offer next. Her obsessions with writing about heartbreak are prevalent in her songwriting, she puts it down to her "morbid fascination with soul-crushingly sad music".
Massively influenced by Pheobe Bridgers and a lover of country music, she also takes influence from the likes of Maggie Rogers, Julia Jacklin, Taylor Swift.
BIMM Institute London:
BUKKY
BUKKY is a Nigerian/Irish producer and songwriter based in London. Although she doesn't like putting her music in a box, it has been described as alternative R&B infused with psychedelic lo-fi. She does not shy away from experimentation and the avant-garde; you can hear this throughout her music; her diverse range of influences creates a sound that is both familiar and unfamiliar at once. Her unique way of writing is facetious yet introspective and profound, creating celestial layers with her vocals.
Her experiences busking on the streets of Cork and London scored her an invite to Church Studios for a Recraft workshop in collaboration with Nike and Size?. After this, she opened for Joy Crookes at Size? on Carnaby Street, London.
Photography credit: Ella Bakhshzaad
SPIDER
SPIDER is a 21-year-old alternative pop artist, songwriter, and producer originally hailing from Dublin, Ireland and now based in London. Influences from a range of electronic pop acts, including Halsey and Lorde, can be heard throughout her music, with its loud, sharp synths and catchy guitar riffs, in turn, creating her unique blend of electronic, alternative pop.
SPIDER combines her use of honest, relatable lyrics that retain an air of mysticism with haunting harmonies and anthemic melodies. As the weaver of the web, the spider symbolises the spirit of creation. In several traditions, she is the totemic symbol of strong feminine energy. She embodies this energy as an ode to her obsession with astrology and her belief that power and strength can be found in sensitivity.
H A Z E
Hazel Smith is a third-year Songwriting student. She moved to London in 2016 to enrol on the Vocals Performance Diploma after leaving her whole life and political journalism career behind. This bold and impulsive move changed her life and freed her from her chosen path. She survived the harsh London life by working two jobs, managing her studies at BIMM – and focusing on her musical career.
Hazel now goes by H A Z E, the moniker she chose for her solo career. Formerly the lead singer of rock band D'Haze, she finally decided to present her music during the first lockdown. So far, she has released two singles – 'King' and 'Sailor' – accompanied by their respective music videos and will be releasing a third one, 'Skin', in late April.
Photography credit: BIMM graduate Symphorien Demares.

Liberty Butterworth
Liberty Butterworth is an indie-pop singer-songwriter from Cambridge, primarily influenced by female artists such as Beabadoobee, Clairo, and Charli XCX. Working closely with a producer she met during her time at BIMM London, she cultivated her sound by merging dreamy guitars and soft vocals while experimenting with layers and niche sounds.
Her most recent releases, singles 'Golden Days' and 'Another Day In Paradise', received a lot of positive support, notably from BBC Introducing with 'Golden Days' managing to make the top 20 tracks in the BBC Introducing Hotlist 2020. Her lyrical content aims to portray stories and feelings, primarily aiming to give women a strong, equal, prominent presence in the creative industry.
Ari Anna
London-based Italian pop singer Ari Anna's distinctive music offers a very particular yin and yang combination: her soulful, introspective verses yielding to soaring, uplifting choruses; the soul-baring emotion of Demi Lovato meeting the inspiring energy of James Brown.
Moving from her hometown of Turin to London in 2018 to study music, Ari Anna – who had previously toured Italy with the group ABCDband and released a number of dance singles in collaboration with Italian DJs – soon established herself as an independent artist. Taking the reins of her own career, she organised her headline show at O2 Academy Islington in early 2020 and self-released a few singles which achieved more than 30,000 streams.
Ari Anna is set to release her first album in September, recorded between Abbey Road Studios and Lobster Studios. The album has been recorded under the production auspices of Pete Smith (Stevie Wonder, The Police) and Paul Statham (Kylie Minogue, Dido) and her long term Italian collaborators Macs (Sony- Italy) and Etta Matters.
BIMM Institute Manchester
Emma Halpin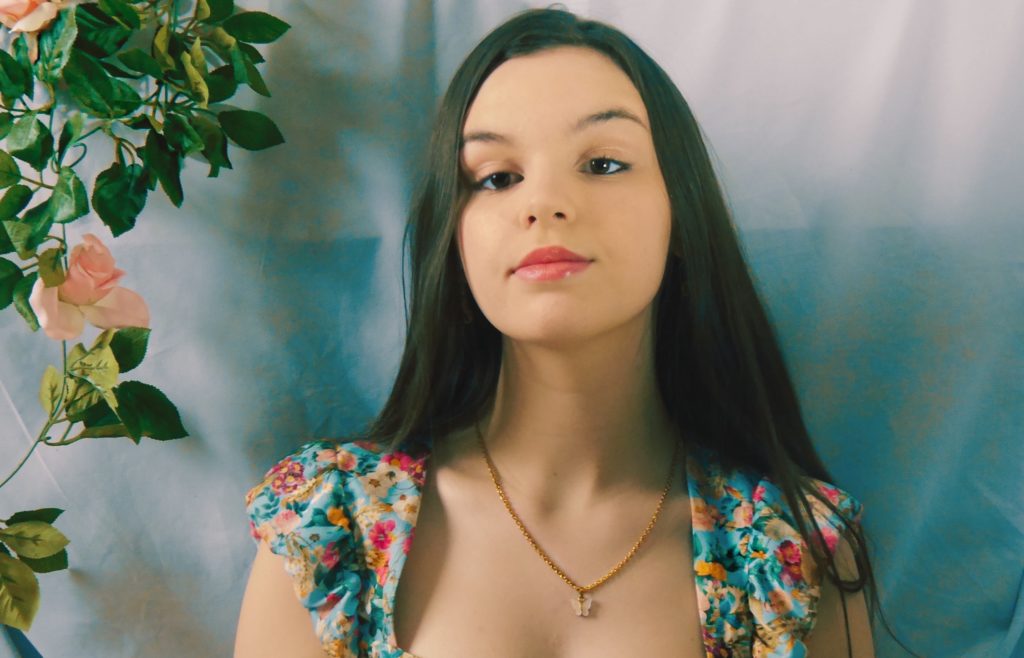 Emma Halpin is a singer-songwriter from Manchester, and although being only 17 years old, already boasts six years of making music herself. Inspired by classic artists such as The Carpenters and Don McLean, she aims to inspire and influence the next generation.
At just 11 years old, Emma was writing, recording, and producing music from home, releasing her first single 'Smile'. At 14, Emma then created her first EP, The Homebase EP. 2020 saw the release of her first album, Cool Cupid, along with a Christmas single – all recorded and produced from the comfort of her home.
Hannah Jacobson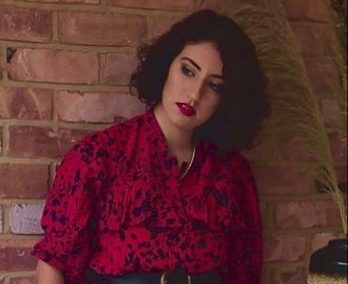 Hannah Jacobson is a Manchester-based musician and frontwoman of WATERFRONT. She has played at venues such as Band on the Wall, Off the Square, and Lock 91, and worked alongside the Artist Development Team at BIMM Institute for over a year. She will be playing her first Liverpool Sound City in October and hopes this will be the first of many.
BODY WATER
If you were to put Motley Crue and Billy Idol in a blender and give them vaginas, you'd get BODY WATER: a relentless rock band, who in a male-dominated industry, is ready to bite back. Visually and musically inspired by gothic horror, their witch-like lyricism will have you chanting along to a psychopath's inner thoughts, whilst their gritty, 80s guitar-driven sound will transport you back to the Sunset Strip.
They plan to make their debut this year with their conspiracy-fuelled concept EP Room Service. Lead singer Cerys and bassist Eli are guilty for their chaotic 4 am writing sessions. Despite only writing together for a year, BODY WATER has already caught the attention of BBC Introducing, being featured on Radio 6 and recording live sessions for Independent Venue Week.
Follow BODY WATER on Instagram
Photography credit: Andy Thompson
Ashleigh
Scottish singer-songwriter Ashleigh Millar moved to Manchester to study music and be a part of a vibrant scene – to which she has undoubtedly added. Ashleigh creates electro-pop with a decidedly human twist and is inspired by artists like Ariana Grande, Dua Lipa, and Sigrid.
A sucker for an irresistible hook and lyrics that really hit home, Ashleigh's songs are distinctly encouraging and effectively empowering. Ashleigh is also a much sought-after co-writer – you'll see her name on songwriting credits for many other artists' music.
Ashleigh will release her first concept EP in the coming months, which is a project she has co-written with incredible Manchester producer, Mattu. The first single from the EP will be released at the end of March, so keep an eye out!
BIMM Institute Berlin
Rumia
Based in Berlin, Rumia (Blanca Pereira), is moved by the city's music scene. As a result, her songs have evolved into synthetic and electronic sounds; a fresh proposal influenced by genres from the 90s, such as trip-hop and pop.
Named after 'rumination' – the act of thinking deeply and recursively about something – Rumia's lyrical content revolves around exploring humanity and people's behaviours, both individually and collectively. She is working on her debut album, which aims to be released at the end of 2021.
Líneik Jakobsdóttir
Second-year Vocals student Líneik came to Berlin from Iceland in 2019. In Iceland, she had quite a musical upbringing and was in a well-known Icelandic choir from 16. With the choir, Líneik has sung in different countries with many renowned names in the (mostly classical) music industry, including Björk. She also studied jazz music with a hint of classical and musical theatre in-between.
"I chose to study Vocals because I want to be as free as I can in my artistic expression."
Since coming to BIMM, Líneik has definitely progressed in both her vocals and artistic expression. "I chose to study Vocals because I want to be as free as I can in my artistic expression," she says. "If I have more abilities with my singing, then I have more options in my writing."
So far, Líneik has been featured on two songs on Spotify, where she worked with friends from BIMM. She is currently in the process of finishing more of her own songs and plans to start releasing her own music in 2022.
Photography credit: August Ingram
Morgane Matteuzzi
Morgane Matteuzzi is a 23-year-old Swiss Berlin-based singer and producer. Coming from a classical background, she previously studied Opera at the Royal College of Music in London. In 2019, Morgane left London to pursue her studies at BIMM Institute Berlin to learn more about modern singing techniques.
Studying classical music and collaborating with people from different musical backgrounds has definitely influenced Morgane's unique sound and taught her to use her voice in many ways. Her specialty is to blend her distorted screams with her operatic vocals. Morgane says that "she loves fusing everything that moves her together to create a unique bubble; its own universe"
She works regularly with clients from all over the globe via the platform "Soundbetter". She also released Inner Voices last November: a concept EP talking about mental health and anxiety. Through her music, Morgane wanted to reproduce the feeling some people experience when suffering from anxiety and intrusive thoughts.
Photography credit: @samuelpython_photography
Kiki Annette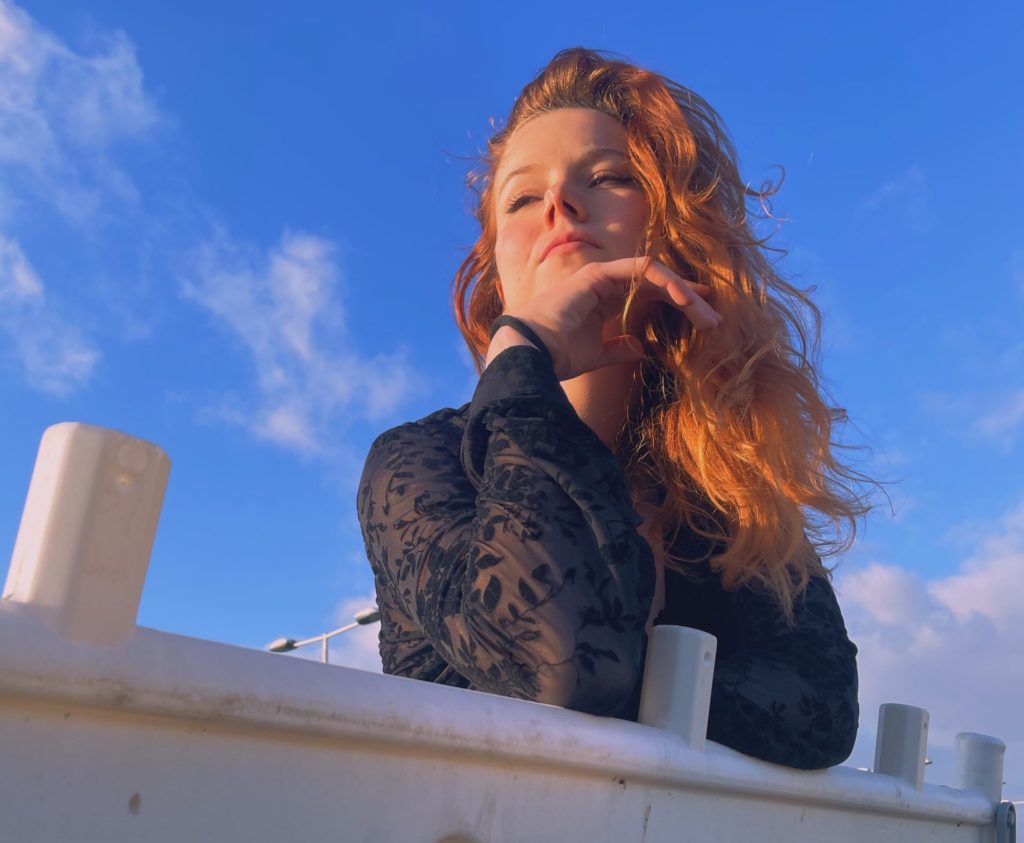 Kiki Annette is an active member of the open mic and busking scenes in Manchester and had her first radio play on BBC Introducing with her track, "Romantic". In November 2018, she performed at the Manchester Academy.
Now based in Berlin, she supported the Norwegian band Konradsen at Privatclub in March 2020. Since then, the Dutch songwriter has released her self-produced debut single 'Safe' and performed several virtual concerts, including East Side Music Days in July 2020.
Her debut single 'Safe', a hauntingly melodic introspection, was released on November 19th 2020 and marked her first Spotify release. The talented singer-songwriter is currently working on an EP, due for release later in 2021.
Photography credit: Anna Kohli
BIMM Institute Hamburg
Deer Anna
After playing in small clubs and bars in Hamburg, Deer Anna (Anna Hirschgänger) has worked on her original material and is now ready to share her music with the world.
Deer Anna takes her audience into other realms. With her uniquely clear and calm voice, her electric guitar, and captivating aura, she creates dreamy atmospheres and melancholic soundscapes for her listeners to get lost in.
In her songs, Anna reminisces on personal experiences and emotions while painting pictures of places brought to life by her mesmerising vocals.
Liv Andersson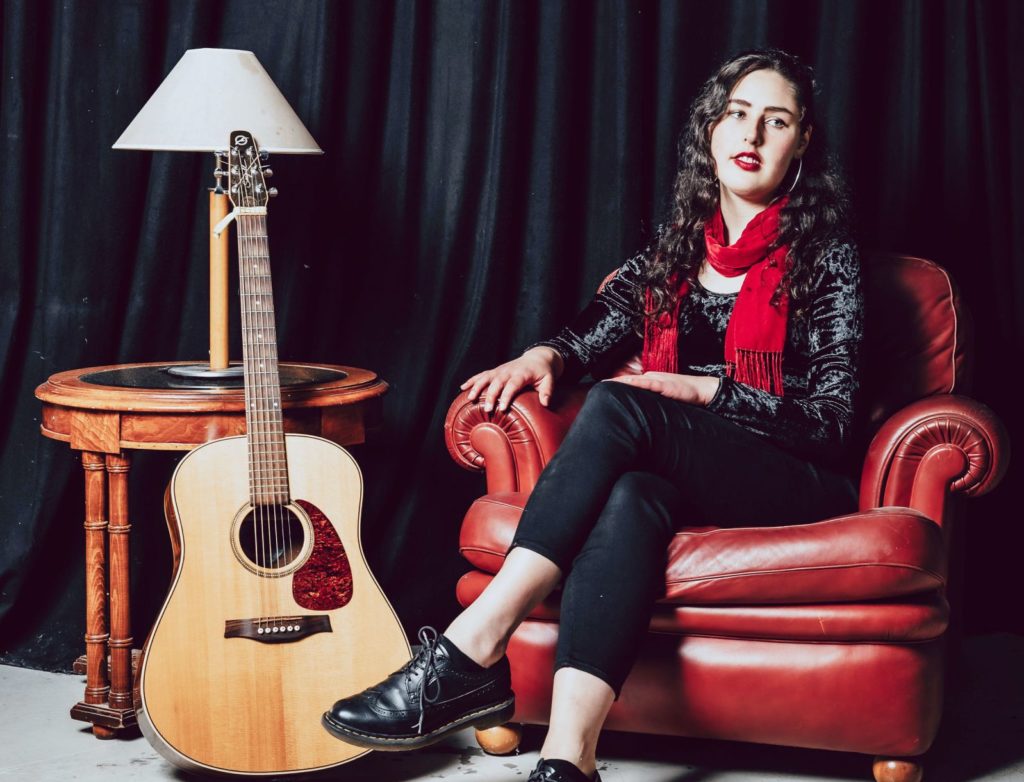 Liv Andersson has been writing songs since she was 13-years-old when she first picked up the acoustic guitar and taught herself how to play. Since her teenage years, she has played gigs in and around Hamburg, playing in bars, at open mics, and at singer-songwriter Slams.
Liv is currently working on her first EP, Nightly Dialogue. Listening to Liv Andersson's music is like getting lost in a conversation at night. The singer-songwriter creates landscapes of interwoven words and sounds, vibrantly sensitive and with undertones of a deeply felt melancholia. Her intimate, acoustic-guitar-driven indie-folk is fleshed out by her full and warm voice that spans fragility and bold expression.
BIMM Institute Dublin
Cat Doran
Cat Doran's debut single 'Slipping' is being released on the 26th March 2021. As a new artist in Dublin, Cat really wants to break the mould in Ireland for female pop artists. "I want to throw a spanner in the works of pop music and pave a way to encourage people who are seen as being 'different' and 'crazy' to be their beautifully authentic selves", she says.
"I want to normalise the right to be emotional and unapologetic in your art."
She continues: "Being a queer female artist in Ireland can be challenging and not many people take you seriously, but I want to change that." She continues: "I want to normalise the right to be emotional and unapologetic in your art and represent anyone out there who has ever felt judged for doing so in the past."
Cat strives to stand out while speaking out for 'alternative' people. This is an artist whose music welcomes every individual who is willing to join her in standing up for what they believe in. "I believe that there is great unity in diversity", she states.
Anna B Savage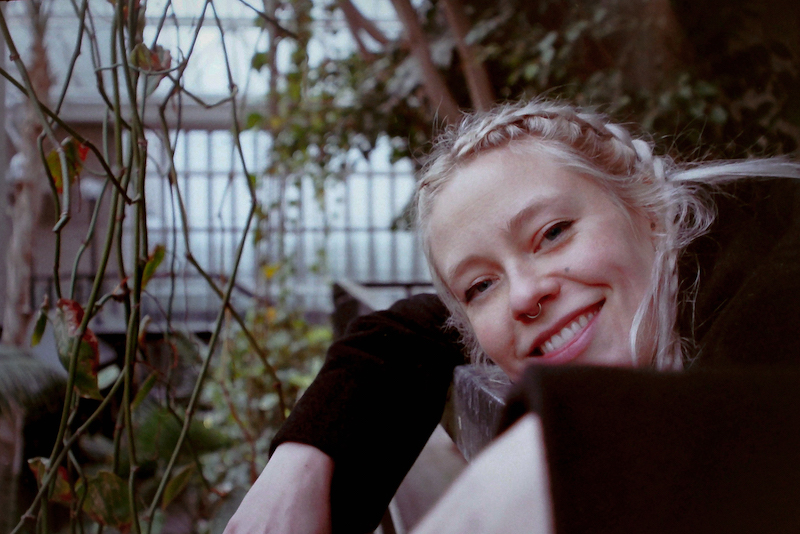 For London-born Dublin-based singer-songwriter Anna B Savage, it's all about making question-mark-music that's captivating, powerful, and navigates various recurring themes including female sexuality, self-doubt … and birds.
Savage's debut album A Common Turn is out now via City Slang and she will be touring the UK and Europe throughout October and November. A Common Turn is deeply vulnerable but without submission. Savage lays claim to her own fragility, and the stories she tells are of taking up space, finding connections, and owning the power in not knowing all the answers.
She is now sharing a new live recording of her single "Baby Grand", which was filmed in the Barbican Conservatory in London. This, and Anna's debut album, follows the success of her 2015 debut EP, which was praised by press internationally including NPR and The Guardian, and quickly caught the attention of Father John Misty and later Jenny Hval.
Emileo
Born in the East of Berlin, Emileo moved to Spain at 16 for a year and later travelled through Southern Spain and Morocco. Now living in the heart of Dublin, Emileo loves getting inspired by the people she meets on her journeys. "Music means cultural exchange, tolerance, and freedom to me", she says. "I believe in the empathy and nostalgia of music, which lets you drown yourself somewhere between feeling and forgetting."
"I love being a woman."
Emileo has released her first single 'Lord of the Fish', which depicts the human longing to find hope. "My new music video is full of strong women", she says. "The feminine aesthetic combines power, passion, and beauty while still allowing vulnerability. I love being a woman."
Through her merchandise sales, Emileo hopes to support Amal: a non-profit organisation that's dedicated to the empowerment of disadvantaged women through culinary skills.
Photography credit: @Skullthepierre
---
We're so proud of all our students and alumni. Check our Success Stories. If you want to help shape tomorrow's music industry and join a passionate community of like-minded people, then Apply Now. Our friendly Admissions Team is here to answer any questions you may have about our courses or life at BIMM.