Finding accommodation in Berlin can be difficult – hey, it's no secret this is one of the world's best cities! But don't stress out; we've got your back and are here to help you through the process.
This blog post is packed with tips and tricks to help make the transition as smooth as possible.
LOOKING FOR TEMPORARY/LONG TERM ACCOMMODATION
While it may seem to make more sense to secure permanent digs before you move to Berlin, it's actually much easier once you're here in the city. So, we recommend you line up something temporary before you arrive, then start searching in person once you're here on the ground.
Facebook is an excellent place to start your search, putting you in touch with locals in the know. Take a look at the following pages:
• Apartments/roommates in Berlin 
• Flats in Berlin
• Short – Term accommodation Berlin: WG, Zwischenmiete, flat-share, Zimmerbose 
• Flatmates Berlin
• Erasmus Berlin 2018/2019
• Room Flat Apartment
Alongside the above there are online websites such as Air BnB and HomeAway where there is temporary and affordable accommodation, or there are many Hostels all around Berlin, such as:
• Generator Hostels 
• Schalafmeile Hostel
• A&O Berlin Friedchshain
• A&O Berlin Mitte
• Sunflower Hostel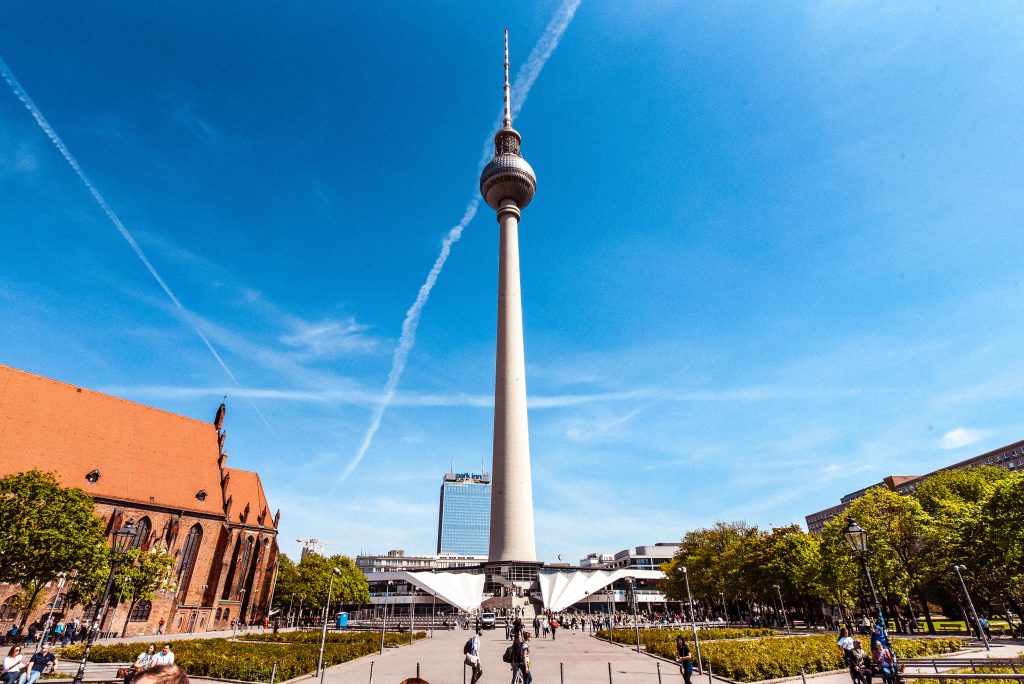 You may find that the accommodation that you initially find is not the ideal long-term solution for you. However, we want to encourage you that once you have moved to Berlin and have settled in to your new exciting life, there are many opportunities for you to find the right place at the appropriate time… and perhaps you'll be sharing a flat with some new friends from BIMM!
Also, if you are looking for somewhere on a short/mid-term basis – we recommend accommodation providers such as:
• Berlinovo (minimum stay 2 months)
• BRST (minimum stay less than 6 months)
• Neon Wood (minimum stay 6 months)
• Spotahome (minimum stay 1 month)
Another useful website is WOLOHO – it's very simple to use and it's free. If you sign up online through the website then you will receive weekly emails with posts about apartments, houses, rooms & shared flats.
LOOKING FOR PERMANENT ACCOMMODATION ONCE YOU ARRIVE IN BERLIN
This year BIMM Berlin has created a new Accommodation Guide, and there is lots of useful information about:
• House hunting & viewing
• Student Accommodation providers & letting Agencies
• Necessary Documentation
The Guide recommends the most popular living areas such as Friedrichshain, Kreuzberg, Neukölln, Treptow, Mitte and Lichtenberg. All of them are student friendly and with great, affordable international restaurants/cafes, and well-connected to our campus. Within the list of accommodation providers we have a number of partnership such as BRST or Staytoo, for more details please visit the pages 7/8. It is also important to be familiar with some of the key words that you might come across during your house hunt (page 13).
If you need further information about the documentation that may be needed when looking for your permanent residence in Berlin check out the BIMM Berlin accommodation guide. You will find information on Page 4 regarding the documentation typically needed when renting a flat in Germany, along with loads of other tips and information.
Also, thanks to our partnership with Expath, there is an online workshop with step by step instruction for 'Getting started & Finding a flat' in Berlin. The seminar is divided in to 12 parts, and it's designed to take the confusion out of the bureaucracy and procedures expats deal with when transitioning to Germany. The site has also some downloadable resources such as Registration Form, Landlord Permission etc. As a BIMM student you receive a 20% discount to access at all of the seminars, and 25% off all of Expath's German languages courses.
If you wish to access any of the above, follow this link.
We hope that all of the information listed here is helpful, and we wish you the best of luck whilst settling in Berlin! If you have questions or concerns that aren't covered in the Accommodation Guide, please also consult your Acceptance Pack which contains comprehensive information on studying and living in Berlin.
If you have any further questions not covered in either guide, please do not hesitate to contact us on +49 30 31199186 or [email protected]
Photography credit: Eline Duijsens