The Berlinale, one of the 'Big Five' most important film festivals in the world – has just kicked off its 72nd edition. With Germany's capital being one of the most important locations in Europe for the film industry, we created a guide showcasing Berlin's most exciting film festivals.
Berlinale – February
When thinking about film in Berlin the Berlinale (Berlin International Film Festival) is the first thing that springs to mind. Alongside Cannes, Venice, Sundance and Toronto it is one of the most important film festivals in the world and takes place each year in February. Did you know that it has the largest public attendance of any annual film festival? Each year Berlin welcomes the who's who of the international film industry, so if you want to catch a glimpse of some of the biggest names in Hollywood, you shouldn't miss it! During these eleven days you have the chance to dive into the world of film, attending screenings of the most exciting new films from a variety of different genres and categories in Berlin's coolest cinemas. It is also an important meeting place for everyone working in the film industry.
Berlin Independent Film Festival – February
This festival takes place at the same time as the Berlinale but is a separate event that specialises in independent films. It places an emphasis on showcasing upcoming filmmakers who bring great ideas to life with lower budgets, making it a source for inspiration for any upcoming filmmaker or film enthusiast! The festival takes place at legendary Babylon cinema.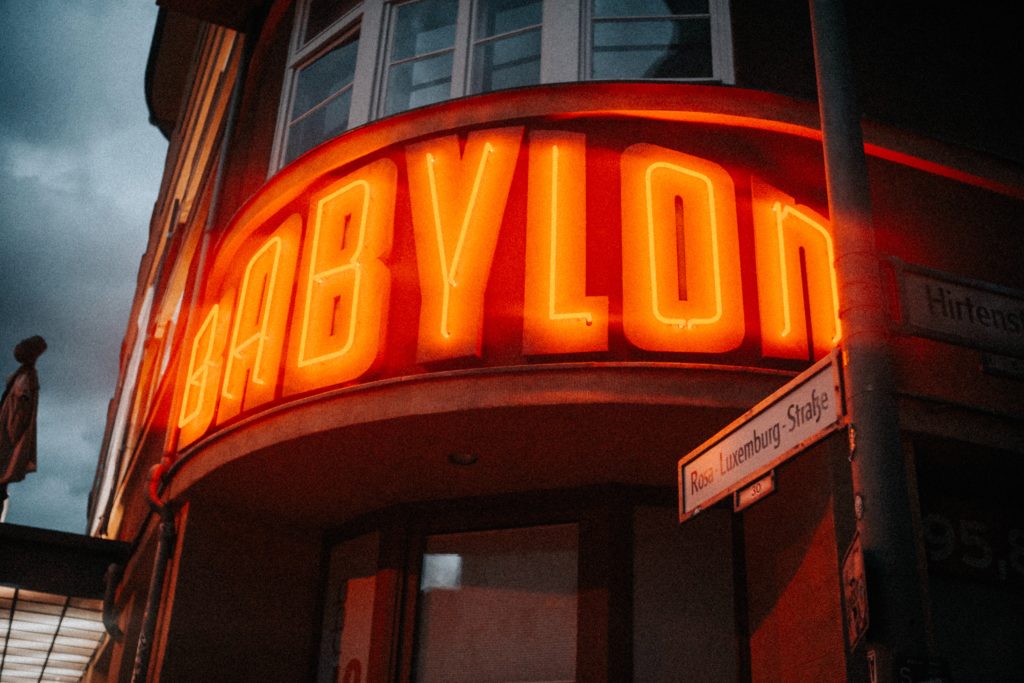 Human Rights Film Festival – September
The Human Rights Film Festival shows documentaries and films from around the world focused on human rights issues and social justice. After the film screenings there is also a Q&A that opens the discussion of these topics. The festival was founded by non-profit organization 'Aktion gegen den Hunger' (which means 'Action against Hunger') and aims to build the bridge between NGOs, filmmakers, journalists and the audience.
Interfilm Short Film Festival – November
In November each year the Interfilm Short Film Festival takes place in a range of venues across Berlin. There are more than 400 short films selected for the festival and besides film screenings, there are also film talks, workshops, concerts and industry events. Here you can find inspiration on the medium of short films and discover the most exciting new short films. The festival also hosts KUKI, a festival for young audiences, and has its own agency.
Visionary Film Festival – November
If you are an upcoming filmmaker this festival should be on your radar! The Visionary Film Festival focuses on new talents in the film industry and gives them a platform to showcase their films. Taking place each year in Mainz and Berlin, it welcomes filmmakers and directors from all over the world to showcase the creativity of a new generation of filmmakers and make their voices heard.
Soundwatch Music Film Festival – November
Bringing the worlds of music and film together, the Soundwatch Music Film Festival focuses on music documentaries and explores approaches to combining moving image and music. Are you a film and music fan? Then you shouldn't miss the exciting programme of Soundwatch!
Around the World in 14 Films – December
14 films from around the world are shown each year in Berlin at 'Around the World in 14 Films'. Here you get to see international films for the first time that were shown and praised at film festivals such as Cannes, Venice, Toronto or Sundance but were not previously available to German audiences. After the film the audience can join the director for a discussion.
Of course, Berlin hosts many more film festivals that you should check out! Attend a festival and become part of Berlin's exciting film industry!
---
You are interested in making your own films? Find out more about our new BA (Hons) Filmmaking course and attend an Open Day! Need help with your application? Our Admissions Team is here to support you. Reach out to them via email [email protected] or give them a call at +49 (0) 174 2878391