Our colleges are located across Europe's most musically rich cities. As a BIMM student, you'll immerse yourself in the same city as musical legends and the industry's future game-changers. With inspiration all around, you'll work with like-minded people to create tomorrow's music industry. Here, BIMM Institute Birmingham student Tilly Wellard takes you on a tour of her musical city. 

The first recommendation to any student attending BIMM Institute Birmingham would normally be to support your local artists at venues such as The Sunflower Lounge, Mama Roux's, Dead Wax, The Night Owl or O2 Institute. However, with many restrictions still in place, this is something we can only look forward to experiencing at this moment in time. Although we have recently had to adapt to a new way of living, there are still so many things happening in the city despite things not being completely normal.
Things to See in Birmingham
Once you have settled into your accommodation here in Birmingham, it's always great to explore your new home. BIMM Institute Birmingham is located in the heart of Digbeth, where you can appreciate local street art at every corner.
In Digbeth, you can explore the well-known Custard Factory. Here, you can support local restaurants and retailers alongside playing an unconventional game of mini golf with your new peers at Ghetto Golf. The IKON Gallery and Birmingham Museum and Art Gallery are also great places, welcoming a wide range of creativity. The Library of Birmingham and Botanical Gardens are also must-see locations when getting to know Birmingham!
Places to Eat
Just a two-minute walk away from the BIMM Birmingham campus, The Social Digbeth is a great place to have lunch and catch up with students in between and after lectures alongside Baked in Brick. If you are looking for a variety of food, Digbeth Dining Club is the place for you! Digbeth Dining Club provides an authentic street food experience. Birdies and The Botanist are also two amazing places in Birmingham to eat, drink and socialise.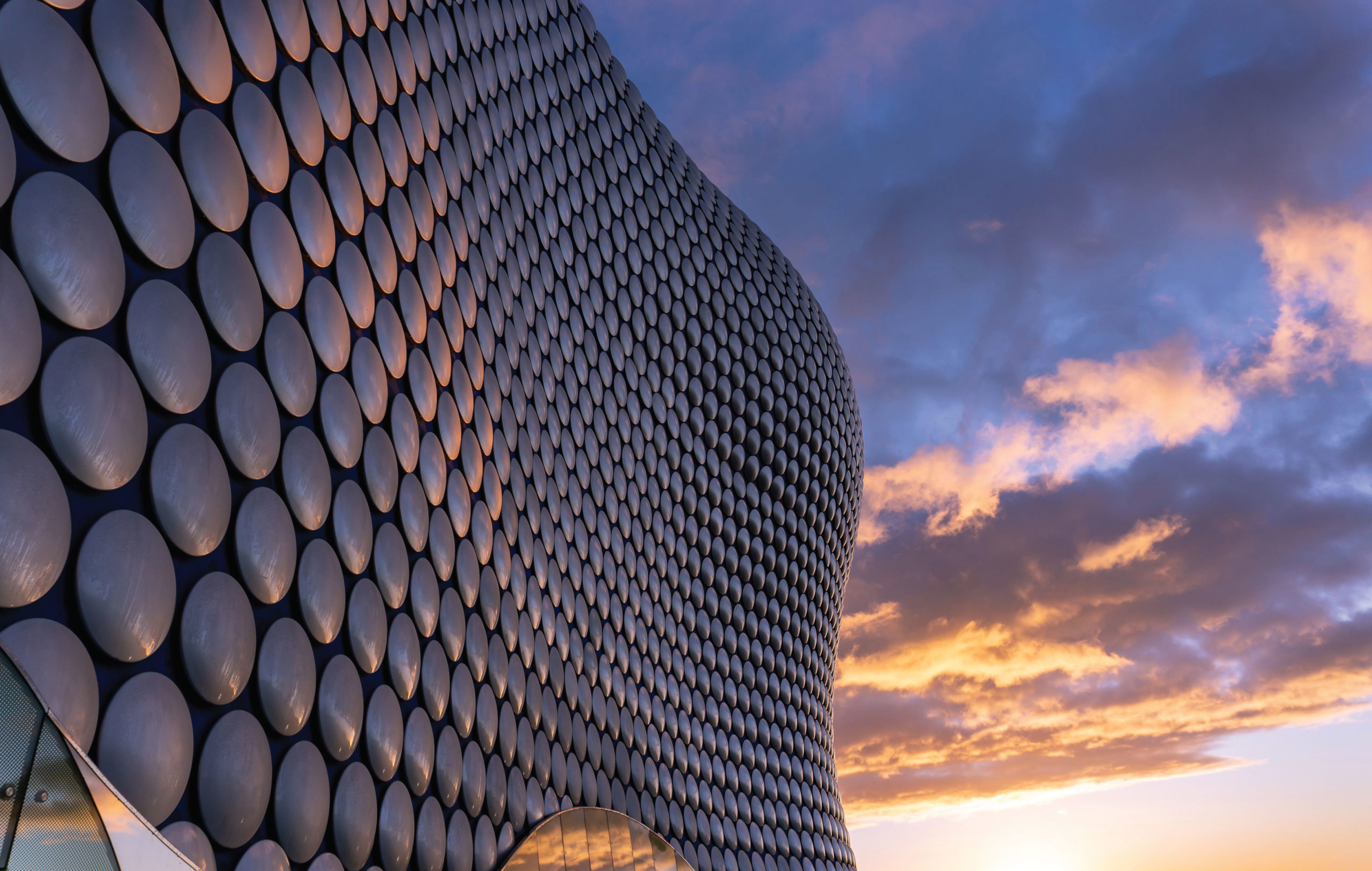 Where to Shop
When shopping for new fits, and everything in between, the Bullring and Grand Central is the top choice, with shops varying from fashion, home and beauty, jewellery and more! If your style is vintage clothing, then COW Vintage is the place for you. They provide all the vintage clothes you could ever dream of with branded, reworked and vintage sportswear.
As students with a love for music, PMT is the most essential shop that comes to mind when considering places to shop. PMT is the UK's biggest guitar shop and music store, and BIMM are fortunate to have one just around the corner, supplying students with all the musical equipment you could think of.
For music lovers, The Diskery and Café Artum are great places to get your hands on vinyl records to add to your collection. Café Artum is a great creative hub for musicians and all creatives within Birmingham City Centre. Not only does Café Artum operate as a vinyl record shop, but it is also a great art space and artisan café.
Find out more about BIMM Institute Birmingham here. You can also learn more about life in this vibrant city here. Excited to join us? Apply now. We can't wait to meet you.