The music industry today is a tumultuous beast. Major labels still rule the roost, but independent artists and labels are on the rise. So, what are the real benefits of being an independent artist compared to signing with a major label? How do you know which option is right for you and your music?
At BIMM Institute you are given the chance to learn about many facets of the music industry, whilst building your brand and finding your sound. Don't forget that you can still apply to study with us through clearing.
First thing's first, when you sign with a major label, you are joining an established entity with its own infrastructure and years of experience, great… Right? Just take a moment to determine whether this is suitable for you; how much freedom do you require as an artist?
Contract-dependent, the label may retain an input into decisions that will affect you personally and professionally. For example, they may decide how to brand and market you and what your public image will look like. As an artist, how would you feel if a label tells you that you need to change your sound? Tough, right?
So here are five reasons why there's no better time to be an independent musician.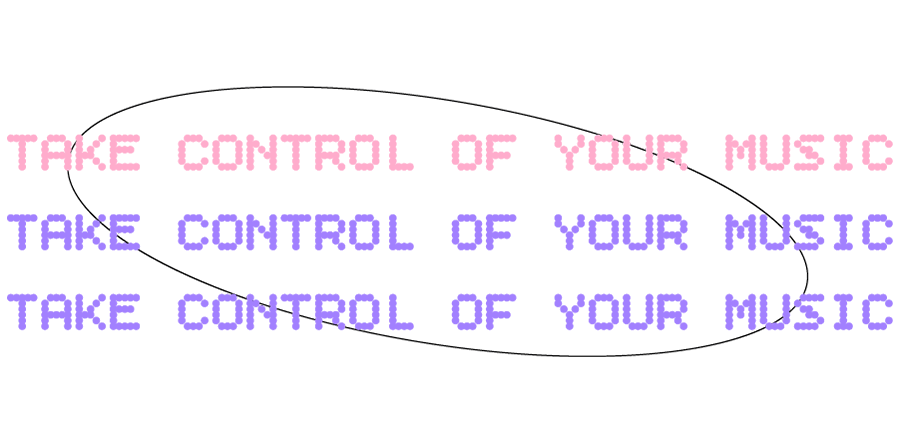 YOU CAN TAKE CONTROL OF YOUR MUSIC
When signed to a major, artists can sometimes find themselves without complete control over their music. They're making money and got a good advance, but that music will remain in the label's control for years to come. As an independent artist, you can have complete control of your music – where it goes, what it's worth – that's all up to you. Sites like Bandcamp are great for independent artists, a fantastic platform allowing you to charge whatever you want.
If you take the time to find your uniqueness and hone your craft, you stand a better chance of having a long and fulfilling career. No one wants to listen to the Poundland version of another artist. Build your sound first. Be unique.
YOU CAN REFINE YOUR OWN BRAND
It's super important for you to know who you are and what you want to achieve. Having a brand is all part of that. It is crucial to have that aforementioned uniqueness; people want the next, new, exciting thing. Also, people have short attention spans, for the most part, so making yourself stand out is essential.
Make it obvious what you want to be known for or known as. Understand that if you ignore this completely, the public will inevitably create that brand for you. You have the option to build that reputation for yourself, something that you're proud to live with.

YOU CAN BECOME YOUR OWN BUSINESS

Set time aside every day to take care of business. Someone has to market you, record the music, market the music, book the gigs, put together the press kits, review contracts, rehearse, run social media accounts etc. If you can't afford to hire others to do these things for you, then it is up to you to ensure that they get done.
It sounds overwhelming, but it doesn't have to be. Take each task, break it into smaller tasks and put them on the schedule. You can fit it around everything else that's going on in your life. Nobody said this was going to be easy!
Once you are on top of everything, you will be ready and able to take advantage of every good opportunity that crosses your path.
YOU CAN USE SOCIAL MEDIA HOWEVER YOU WANT
There are so many interesting and weird social media strategies that you can choose to adopt, and so much room for creativity.
Like it or not, social media is a perfect way to connect fans and artists. Fans can comment, like, and share content and may even have the opportunity to speak with their favourite artists through social media platforms.
Social media is also an incredible place to collaborate with other artists. Whether they're someone on a similar journey to your own or an artist that you might never have met in the offline world, social media presents the opportunity to work together in ways that previous generations of musicians have never experienced.
With the rise of platforms like TikTok, you no longer need a massive number of followers to get people to hear your music. As long as what you create resonates with an audience, there's always a chance that your tune could blow up!

YOU CAN DO YOU!
Always wanted to release cassette tapes? Do it. Wanna put on some shows in your hometown to help nurture the growing music scene? Do it. Wanna start posting freestyles on TikTok? Do it. Wanna perform all your shows only wearing cowboy boots and an astronaut helmet? Maybe not that, but you get the point, the world is yours!!
Studying at BIMM Institute can help you learn about the ins and outs of the business from lecturers that ACTUALLY have industry experience. Don't forget that you can still apply to study with us through clearing.