As part of our Music Made Us campaign, creatives, music professionals, experts and journalists reflect on how music has been there for us through good times and tumultuous periods that inspire change. Music has sparked, supported, and commented on movements, memories, and moments in time throughout generations.
Our contributors explore these events' relationship with music – from slavery in the 1800s to the UK's 80s acid house and rave scene and today's Black Lives Matter movement.
At the end of May 2022, a BBC infographic swamped Instagram stories, showing the gender split of the headline acts at the UK's biggest music festivals. Despite many promises of line-ups reaching a 50/50 split in 2022, the results were even more deflating than we've come to expect.
Out of 200 headline acts, across 50 festivals, just 26 headliners were all-female bands or solo acts. That's a little over 10% of headliners and is in no way reflective of the demographic of music makers in our country. Across the industry, we need to support and nourish the talent of marginalised genders and make spaces safer and more accessible for them, to narrow the gender gap in the music industry.
Here in BIMM Bristol, The Women's Collective has been doing this for a while. They recently headlined the BIMM Bristol Showcase at the iconic venue, The Fleece, and have been championing student projects in the uni community for almost two years. During that time, they have produced numerous live session videos and performed at a variety of Bristol events as their Vocal Chorus Group, which is going from strength to strength.
[Photo 1: The Women's Collective Vocal Chorus Group LIVE at Bristol Beacon. Photo Credit: BIMM Bristol]
I spoke with co-founder, Jamie Porten, to ask her how the collective came about: "I had the idea for it to be a platform where anyone can step up and put forward their project. Plus, of course, the opportunity to network and build contacts and, with it, relationships and friendships. It's a constant work in progress as to what it is. It was different last year to this year, and I think it will probably continue that way, which is what I like about it."
[Photo 2: The Women's Collective co-founders Rosie Giblett (left) and Jamie Porten Photo by Beth Goodchild]
But it's not all about music-making at The Women's Collective; it's also about making a positive change to narrow the gender gap in the industry. As we've seen from this year's festival line-ups, we have to strive for a better balance of space for female creatives, and there's no better way to do that than with the passion of the collective voice, starting here on our doorstep.
The first step to creating space for marginalised groups is identifying the barriers preventing them from taking up space. In Bristol, we have a thriving nighttime economy, with events happening for every kind of music every night of the week, with opportunities to collaborate, network, get inspired and discover new music. Like most things, venues have historically been designed, owned and run by men. There are several reasons why nightlife spaces may be less accessible for women, mainly due to concerns over safety, travel and personal space (but don't even get us started on the women's toilet queues and cubicle sizes!).
This year Jamie and her fellow founder Rosie have been working with BID and Bristol City Council to deliver Anti-Sexual Harassment Training to those working in the Bristol nighttime economy: "We're focusing on how we can improve the safety of women and other vulnerable groups in Bristol," said Jamie, "It's a more educational approach at the back-end so these issues can be better understood, and influence how we organise and design events and venues."
The wider Bristol community supports initiatives like this, and city-wide campaigns have been hard to miss. Bristol Nights is an organisation supporting over a thousand nighttime economy premises in Bristol, with industry employees equating to a third of the city's workforce. In spring 2022, they launched the 'It's not okay' campaign to promote the awareness of unwanted behaviours that could be sexual harassment, using quotes like 'It's just a bit of banter' and 'You saw what she was wearing' to highlight these toxic excuses.
These campaigns are reaching many Bristolians. Giant billboards lining the streets of Bristol's popular central hot spot of Stokes Croft read 'Am I being a Creep?', challenging men to consider whether their behaviour is wanted and if it's okay.
[Photo 3: Posters from Bristol Nights across Stokes Croft in central Bristol (new BIMM Bristol building in the background). No credit needed]
These huge unmissable posters ask men to question their behaviour, rather than putting all the responsibility on women to safeguard themselves. There is, of course, a place for this too, as many women want to take control of their own safety or arm themselves with a toolbox for friends in need. Schemes such as Ask Angela, which started in London, have been spotted around Bristol venues. This scheme trains venue staff to be helpful and responsive when someone asks for 'Angela', which acts as a code for indicating that they are feeling uncomfortable or threatened and need to be taken to a safe space to 'wait for Angela' or help to leave the venue.
Safety issues are often tied up in the discussion around consent, which has been widely debated in recent years. After much talk between the Student Association and Student Services at BIMM Bristol last year, the freshers in 2021 took part in the first mandatory group consent training, delivered by an engaging professional from the Somerset & Avon Rape & Sexual Abuse Support.
However, I would like to make the case that safety is just as important as solidarity among women in music. It is imperative that while such great work is being done to make nightlife safer and more accessible, we are also creating support networks to build each other up. Not only are women best placed to look out for one another against sexism in the music industry, but we are also in the greatest position to boost each other, and find solidarity through our shared experiences and obstacles.
Joanna Bacon, a third-year guitarist at BIMM Bristol, completed her dissertation on the territorial behaviours of men in studio and gig environments. Her research found that most men were unaware of the gate-keeping behaviours they can exhibit, which belittle women and their abilities and knowledge of the industry spaces: "I found that men can be highly performative and gestural in creative spaces, and although they invite women to take part, they are not truly welcomed to participate as equals," explains Joanna, "I also found men to often regard technology and resources as their territory which denies female agency participation in creative and performance spaces."
[Photo 4: Joanna Bacon BIMM Bristol Guitarist Photo Credit: Andrew Gibbs]
Strong support networks between female and non-binary performers can build confidence, so we know we can speak up and will be supported if we experience sexism. But more than that, our communities can bring positivity to our creative lives through motivation, inspiration and encouragement. This kind of empowerment leaves us better prepared to navigate the male-dominated industry and approach creative and sometimes intimidating challenges with a stronger sense of self-belief and ability.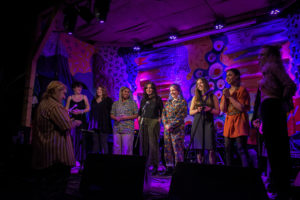 [Photo 5: The Women's Collective Vocal Chorus Live Photo by Beth Butcher]
There are thriving women and non-binary only spaces across the BIMM colleges, which mainly connect with their communities through Instagram and other easily accessible social media platforms. See the 'Useful Links' section to find a society or group at your college, or get in touch with your Access and Participation Coordinator to find out about opportunities in your college location.
Our Music Made Us campaign is told through the students, graduates, journalists, experts and passionate people who have been shaped by this creative outlet. Discover their stories here.
Useful Links:
Other businesses and websites have been linked within the text below.
Summer Reading List:
Invisible Women: Exposing Data Bias in a World Designed for Men by Caroline Criado-Perez

Bloody Brilliant Women by Cathy Newman

Big Magic by Elizabeth Gilbert

Unwell Women: A Journey Through Medicine and Myth in a Man-Made World by Elinor Cleghorn

Untamed by Glennon Doyle

Difficult Women: A History of Feminism in 11 Fights by Helen Lewis