For this International Women's Day we want to highlight five musicians and music professionals at BIMM Institute Berlin and introduce you to their work to celebrate FLINTA* in music and the industry. You definitely want to remember these names!
Ela Tolstova
Ela Tolstova, master's student at BIMM Institute Berlin founded the band Tolstoys in 2016. After winning Debut of the year 2017 in Slovakia, they played more than 150 shows including Eurosonic or MENT and supported Tom Odell, Lola Marsh and Easy Life. Ela was included in the prestigious Forbes 30 under 30, and after releasing her second album "Mirror Me", which is currently nominated for album of the year in Slovakia, she appeared on the biggest billboard at Times Square, NY. Now based in Berlin, alongside her band, she just finished recording their third album "No Limit to Love".
What are you currently working on?
With Tolstoys we just finished new psychedelic record "No Limit to Love" and right now we are creating a new live show for the summer, so better book us for your festival! haha 🙂
What are your plans for your future career?
Just celebrating love with music
How does BIMM help you with your career in music?
You meet and hear a lot of interesting and inspiring spirits here. Being able to make music full time was always my biggest dream. I feel that when you know where you're going it can give you fertile ground where you can grow.
Charlotte Riess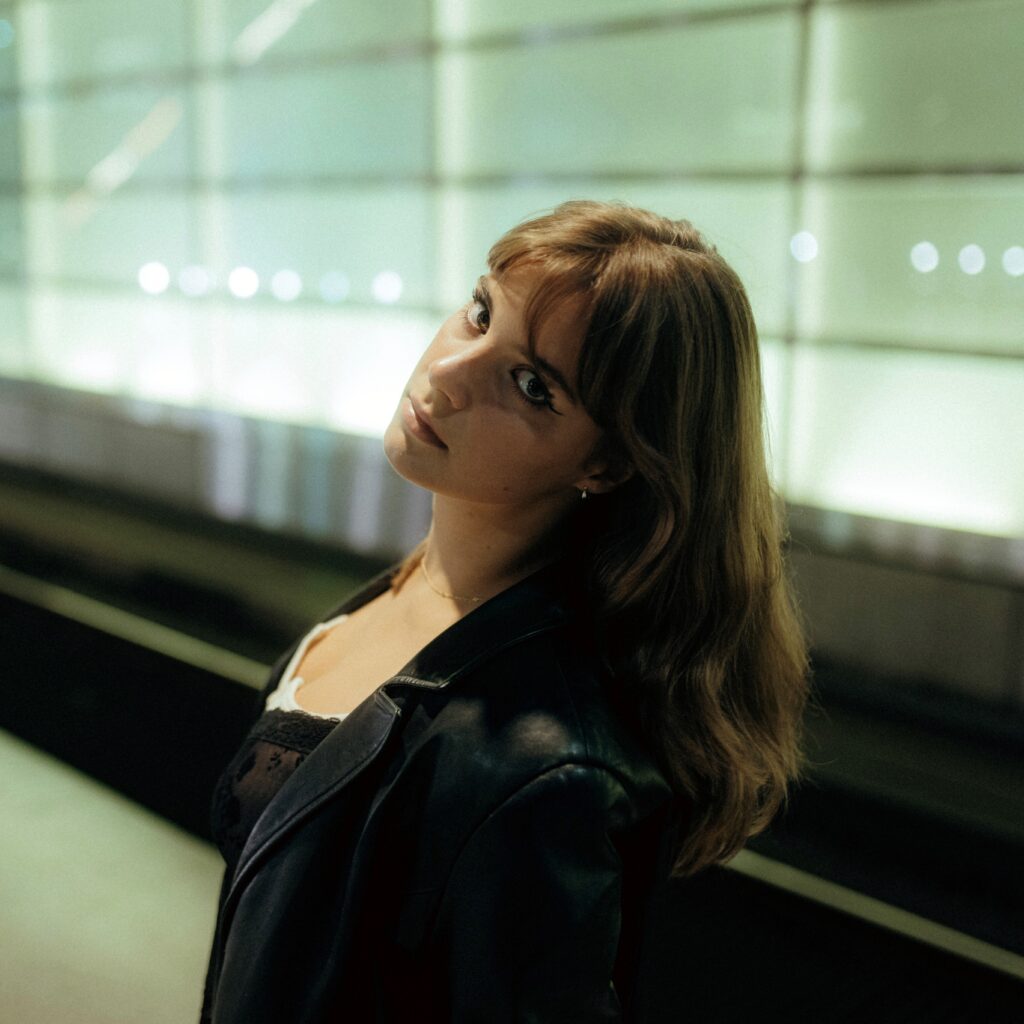 With her energetic songs, Charlotte Riess wants to tell stories that show vulnerable sides as well as convey strength and motivation. The 20-year-old singer-songwriter finds her inspiration primarily in nature, but also in the urban jungle of Berlin. She released her debut EP "Alles was bleibt" in December 2022, at that time still with soulful German pop ballads. Now follows the step to a bolder and louder sound, which inspires people, especially at live shows. Her strong and expressive voice turns German pop-rock songs into unique sing-along anthems!
What are you currently working on?
At the moment I am recording my next single which will come out in May. For my future music I chose to change my sound from acoustic pop to pop-rock and as a part of my bachelor's degree at BIMM Institute I am creating and presenting a clear, new artist identity.
What are your plans for your future career?
Until the end of the year, I will try to release 4-5 songs and gain a bigger fanbase. Throughout the summer I want to start performing live with a band that I am building right now. I want to continue growing my team which consists of my manager and multiple producers and songwriters at the moment. The next single with my new sound will be released in May.
How does BIMM help you with your career in music?
BIMM particulary showed me that I am responsible for how my career develops and that no one will do it for me. In the last 3 years I gained so much discipline and consistency because that's what I was taught from day 1. BIMM also gave me the amazing job opportunity to be the Anthem singer for the NHL Game in the Mercedes-Benz Arena. This experience gave me new confidence and self-trust.
Kathlen Morrison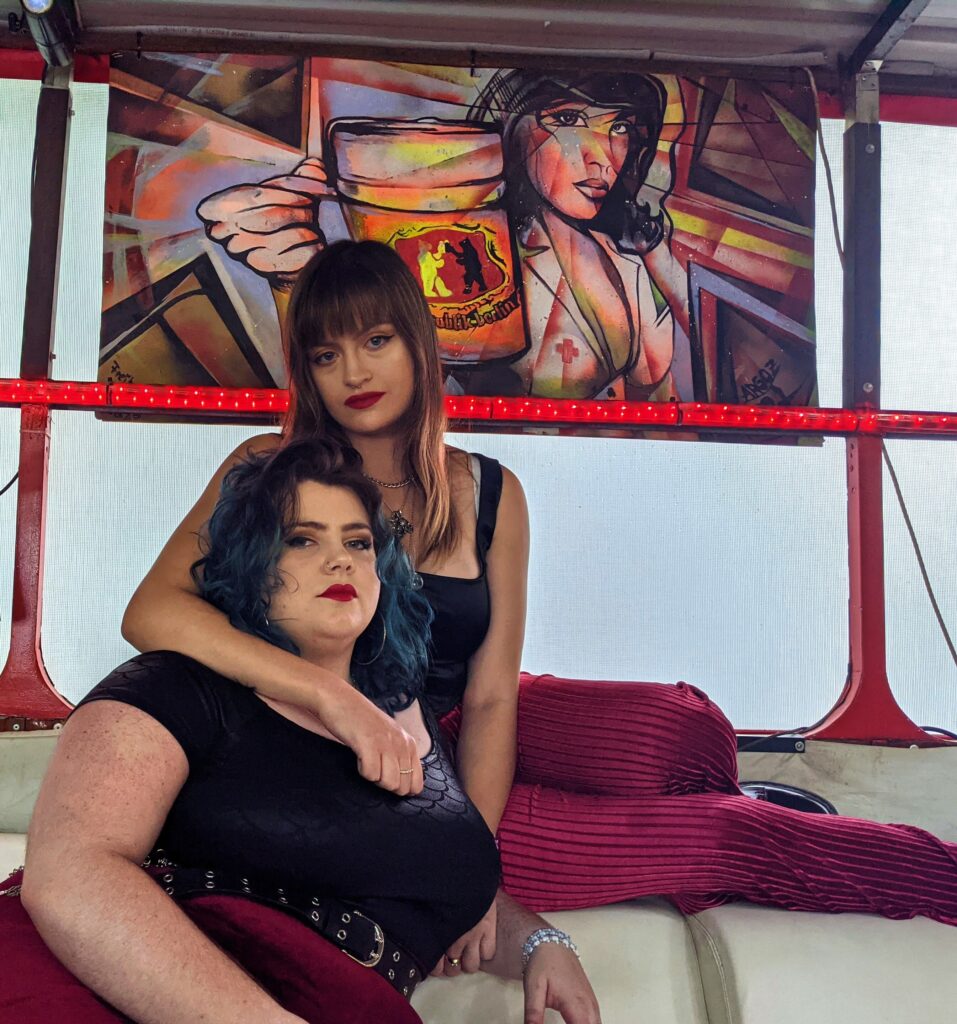 Kathlen Morrison is a Berlin based duo expressing themselves through vivid imagery and haunting harmonies. They command the stage on bass and guitar while their catchy melodies and honest lyrics will leave you wanting to know the rest of the stories they tell. They are so in sync that their voices are sometimes indistinguishable from one another. Together they create a new one: Kathlen Morrison.
What are you currently working on?
Currently we are working on an exciting project: our debut EP! It will be released later this year. It is a journey through our personal developments and brings life to the personality that is Kathlen Morrison.
What are your plans for your future career?
We hope to connect with people through our music by means of honest lyrics and raw emotion. For us it is vital to have this connection, not just between us as musicians but between us and the listeners as well. Doing so invites listeners into our bubble as it is important to us that everyone feels seen and heard.
How does BIMM help you with your career in music?
BIMM Institute has provided us with numerous performance and networking opportunities and has given us the key to a treasure trove of advice from people who are in the music industry. Thanks to BIMM Institute we are able to pursue our dream careers.
Giulia Leonarduzzi
Giulia was born and raised in an Italian small town, in a household of music lovers – her mum in particular. To her breathing and eating music was normal, and she still remembers the day she realised all the other children were in fact not as passionate about it as she was: that's when she realised music would play a major role in her life. Throughout high school, all she knew was that she wanted to be a music journalist. There were no such courses in Italian universities, so she did some research and found BIMM Institute: She finished high school in 2021 and moved to Berlin straight after.
What are you currently working on?
Naari's European Tour – I'm helping BIMM Institute Berlin graduate Naari with the booking of her first tour around Europe, that should take place this summer. She released her self-titled debut album last November and we want to take it around Europe, because of the relevant audiences Naari has in Berlin as well as other big European cities like Paris or Amsterdam. We are still deep into the planning process, but I'm confident it will all work out great. Naari would also like to include some Indian festivals later in the year as a part of the tour, which is extremely exciting. And we'll obviously include a few Berlin shows at the beginning and at the end of the tour, so watch out for those – there might be some other great Berlin-based artists on stage!
Frigidum's Release Party – Together with two fellow Music Business students (Carolina Andersson and Mattia Brignoli) I'm planning a release party for the iconic BIMM duo Frigidum, made up by Nora Herskovitz (BIMM Berlin) and Ebba Bergström (previously BIMM Berlin, currently BIMM London). We have been friends since we started at BIMM Institute in 2021, and I have always been a big supporter of their music, even before it evolved in the lovechild of Frigidum. They finally recorded their first EP, and we are therefore working on a release party that will happen later this Spring. Also, their first single "On The Fkn Boulevard" is coming out March 17th, don't miss it!
Island Records Street Team – I've recently found out I'll be part of the street team working closely with Island Records US to promote their artists in Berlin. This is very fresh news and I myself do not have much information about the internship yet, but I am looking forward to getting started!
What are your plans for your future career?
I don't have any plans long-term!
I would love to work within the live music industry, maybe in tour management or booking… Concerts and live gigs are still the aspect of the industry that attracts me the most, but at the end of the day for me it really comes down to the music and the artist: if I'm passionate about and act and really believe in them, there are no lengths I wouldn't go to work with them.
That is probably the aspect I value the most in the music industry: that gut feeling you get when you know that you have to work with someone, because some part of you can simply feel the spark and the potential. So, to answer the question – I will probably go wherever that spark takes me. I would love to stay in Berlin and work within the German music scene, as well as go back to Italy or move to the UK: we'll see!
How does BIMM help connect you with the industry?
All the internships I've had so far in my career came through BIMM Institute, and that is where I started connecting with the industry. Of course, a big part of the connection also comes through the friendships and acquaintances with fellow BIMM Institute students, as well as masterclasses. I think the best asset that BIMM Institute offers is a safer, smaller bubble within which students can start moving the first steps in an industry-like environment, while they get used to the industry dynamics and unspoken rules of the business. That was the first year for me, and after the second semester I was able to start moving swiftly within the Berlin music scene as a semi-professional, using everything I had learned from being at BIMM Institute.
Helena Antonopoulou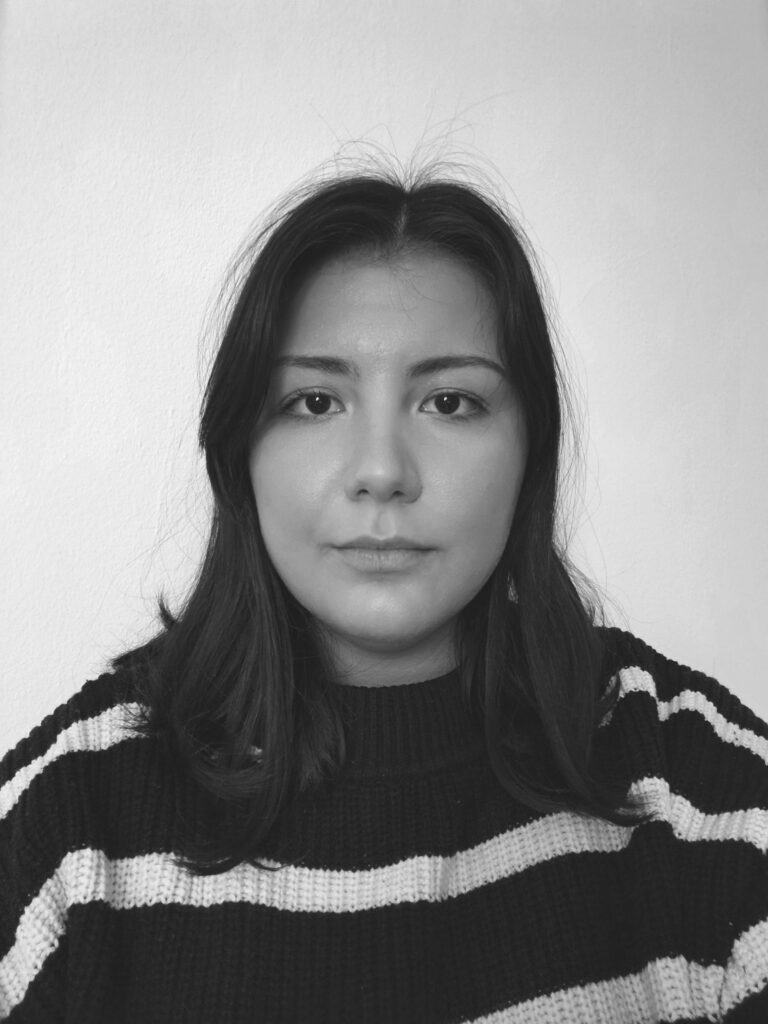 27-year-old Helena Antonopoulou with Swedish, Greek, and Finnish roots moved to Berlin in Sept. '20 to study at BIMM Institute Berlin and is in her final year of Music Business. Like most, she's passionate about music and listens to anything from RY X, Tora, Channel Tres, and The Blaze, to Thomas Azier, Sam Fender, Inhaler and Idles. She also loves analogue photography, travelling, interior design, and spending time with her two rescue cats, Teddy & Bones.
What are you currently working on?
I work at Z|ART Agency since Feb. '22, a Berlin-based tour promoter. We work with international artists (like Ben Howard, Olivia Dean, Easy Life, Fever Ray, RY X), we plan and produce their German tours. I'm the Head of Ticketing and recently also the Project Lead for Småll Sessions Live, which is a collaboration with Småll Sessions, a music channel that records live sessions and presents emerging artists at live events.
I'm also an Associate Member of the 1781 Collective, an international collective that brings like-minded performers and industry professionals together to present classical music in experimental forms. I started as a volunteer, worked my way to Front of House Manager and then was voted in as a member.
From time to time, I jump in as the House Manager at English Theatre Berlin, where I do anything from ticketing, communicate with performers and the production team to reporting statistics and guiding volunteers.
What are your plans for your future career in the industry?
My near future is at Z|ART, where I have a full-time position waiting for me after graduating in May. I'll stay in Berlin and keep working in the music industry for the foreseeable future. I would like to work with green touring more, since I'm passionate about sustainability and finding environmentally friendly solutions specifically in the live music industry.
How does BIMM help connect you with the industry?
My first year at BIMM Institute was just networking and volunteering at different events that BIMM was sending out. And that's how I met Louise Vangilbergen (BIMM Institute Berlin Alumni), who's the co-founder of 1781 Collective. It's through a BIMM WhatsOn Newsletter that I got my job at Z|ART. And I also got to know a lot of fellow students through BIMM's networking events and projects, as well as industry professionals that were invited to do masterclasses or hold BIMM Extra modules.
We are also super excited for the upcoming for International Women's Day taking place on the 30th of March at Crack Bellmer and highlighting some of the best FLINTA artists at BIMM Institute Berlin. You don't want to miss this!
---
* When talking about women in this story, we are being inclusive of all people identifying with the term FLINTA (German abbreviation for Frauen, Lesben, Intergeschlechtliche, nichtbinäre, trans und agender Personen – meaning female, lesbian, inter*, nonbinary, trans* and agender people). The term is used to highlight and name gender identities that exist beyond the binary gender order of women and men. They also experience discrimination in music industries which are too often overlooked (source: https://musicbwomen.de/en/about-eng/).