Hey dear reader, Marc here! I just graduated from BIMM Institute Hamburg, where I studied for a bachelor's degree in Music Business.
Now, I work full-time as a Music PR Manager for print and online media at popup-records, a Hamburg-based PR agency and independent label. During my time studying at BIMM Institute, I interned at popup-records, so it's super cool to now be working there.
This year, I attended Reeperbahn Festival with my popup colleagues. It was a packed few days of meeting music journalists from outlets like Rolling Stone magazine, attending matchmaking events to network with international music industry professionals and artists and, of course, catching some performances of bands we might be interested in working with in the future.
Come with me as I share my impressions and talk about what it was like to, for the first time ever, attend a showcase festival for work-related reasons. Also, thanks to BIMM Institute Hamburg for letting me run around the festival with a polaroid camera to capture all these moments. It was great fun! Anyways, let's get started … J
If you've never heard of the Reeperbahn Festival before, the festival's organiser describes it as so:
"Reeperbahn Festival is the biggest club festival in Europe and the largest European platform for international pop culture and the music industry. Since 2006, for four days each September the Reeperbahn in Hamburg, Germany has become the center of the international music world and a sustainable interface between artists, the public, industry representatives and society. The conference program is aimed at professional visitors from all segments of the music industry from around the world."
In the polaroid picture shown above, you can see myself and my friend and fellow BIMM Institute Hamburg alumnus Jörn Gabbe, who was also working at the festival.
Even though I've attended Reeperbahn Festival before, this time was very special: it was the first time I attended the entire four days of the festival without any Covid-19 restrictions, as well as being there when just taking on my first industry job. Usually, a day at the festival would look like this: we'd start off with a beer at one of the local Spätis and discuss what shows we all wanted to see and who we wanted to meet up with. In general, you tend not to spend the entirety of the festival with the same bunch of people… it's more about spontaneously meeting up with people here and there and trying to fit in all these meetups in between shows, panels, networking and matchmaking events.
My festival started with the performance of my fellow BIMM Institute Hamburg student and friend Deer Anna, who opened the festival. She played one of this year's very first shows! Her performance was great and I'm excited to hear her new music and see what she's going to do next.
This year, popup-records organised the Korean music showcase, where the Korean export bureau presented four up-and-coming music artists from outside the world of K-Pop. In the picture shown above, you can see the female indie artist Dajung, who I'm convinced will break into the European indie market soon. Her performance was stunning. In addition to the actual showcase, popup-records also hosted a reception where industry professionals could network and connect with their industry peers. In the picture below, you can see my colleague Ina at the Korean showcase reception with a plate of delicious Korean food.
The artists I was most excited about were HighSchool (an edgy-sounding post-punk band from Australia) and Hamburg-based indie artist Brockhoff (who's taking female-fronted indie rock to the next level with her mesmerizing music) and Meskerem Mees (a breathtaking singer-songwriter from Belgium). Not to forget the dream-pop band Roller Derby – shown in the picture above – who played a superb set at HÄKKEN.
Just like Korea had their very own music showcase, Australia also presented their freshest upcoming artists and bands at their "Australian BBQ" showcase in Molotow's backyard. Apart from seeing HighSchool's mind-blowing set, the band Greatest Hits (above) really tore the place down. What a show they put on – not just musically, but also physically: the band jumped down from stage several times to join the crowd and dance. After the gig, the Greatest Hits and I bonded, and I spent the rest of the afternoon with their bassist Henry.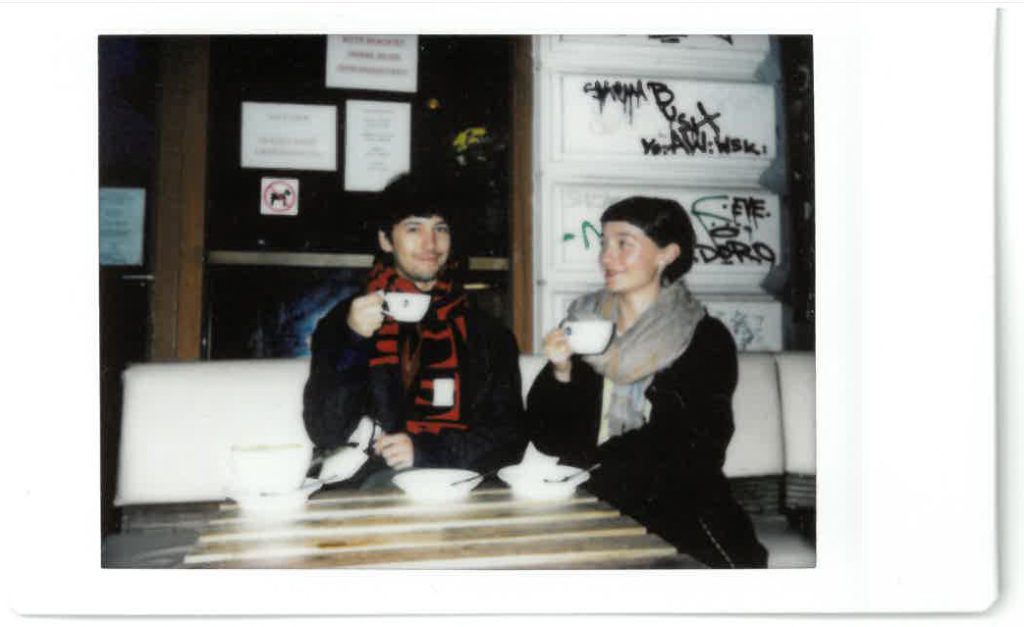 Three days had passed and the fourth had just begun. I was sad it was the last one already … But also, I was kind of pooped after so many days of networking, socializing, drinks and a lot of good music. So, understandably, I was also looking forward to some calmer shows on the last festival day. On that last festival Saturday, I spent most of the time with my lovely flatmates Leonie and Jonas. After almost missing Scotch & Water's wonderful set, we all had a coffee and then set off to see the South African indie artist Lucy Kruger & the Lost Boys.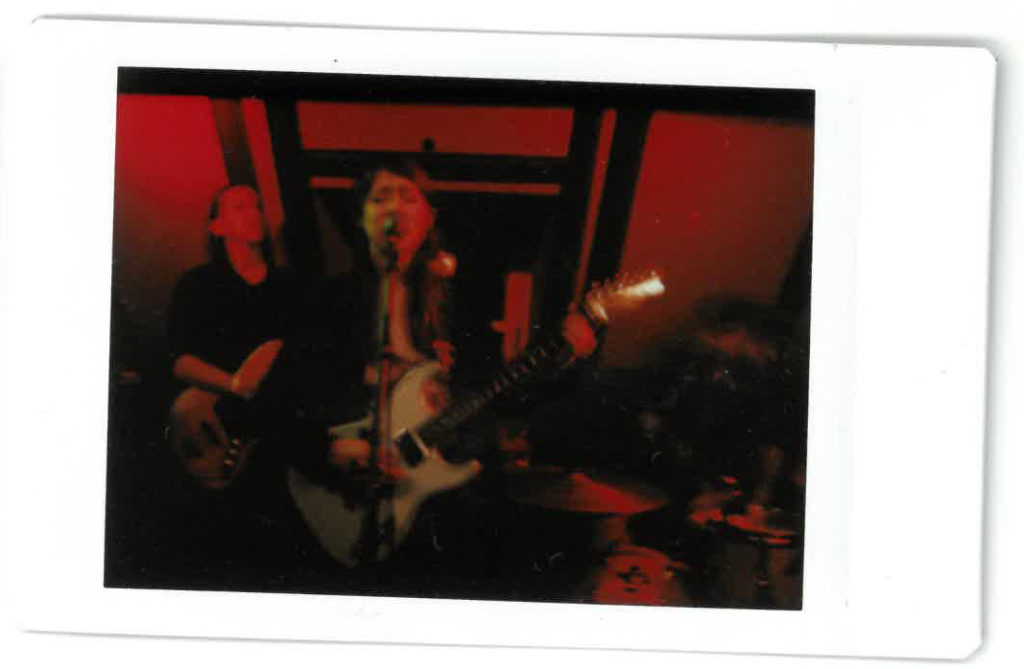 Well, what should I say …the set wasn't calm at all. I expected a special and intimate concert. Yet, I was totally blown away by Lucy and her band's performance. One of the most energetic and thrilling concerts I've attended so far. Music that literarily haunts you – in the best kind of way.
I can't wait to attend Reeperbahn Festival next year – the ticket is already booked.