Starting university is often the most daunting challenge we face at the start of our adult life. Beginning a new course and moving to a new city is intimidating at first but there are a few steps you can take to transition a little easier. Then, like me, you'll graduate and look back fondly on the craziness of Semester 1 at BIMM Institute. Here are my seven tips for settling in straight away. 
1) Join Your BIMM Location's Student Group on Social Media
"Meet like-minded people, flatmates and coursemates."
At BIMM Institute Bristol, we have a student community group where we share ideas, events and feedback about everything that Bristol and BIMM have to offer. This is often a good way to meet like-minded people, flatmates and coursemates.
Joining these groups is great when it comes to asking questions about upcoming assignments. Perhaps the most lively time of year for the community is of course Freshers' week where you'll get to see all the events that your peers are attending – so get out and meet new people!
2) Make Yourself Known to the Local Music Community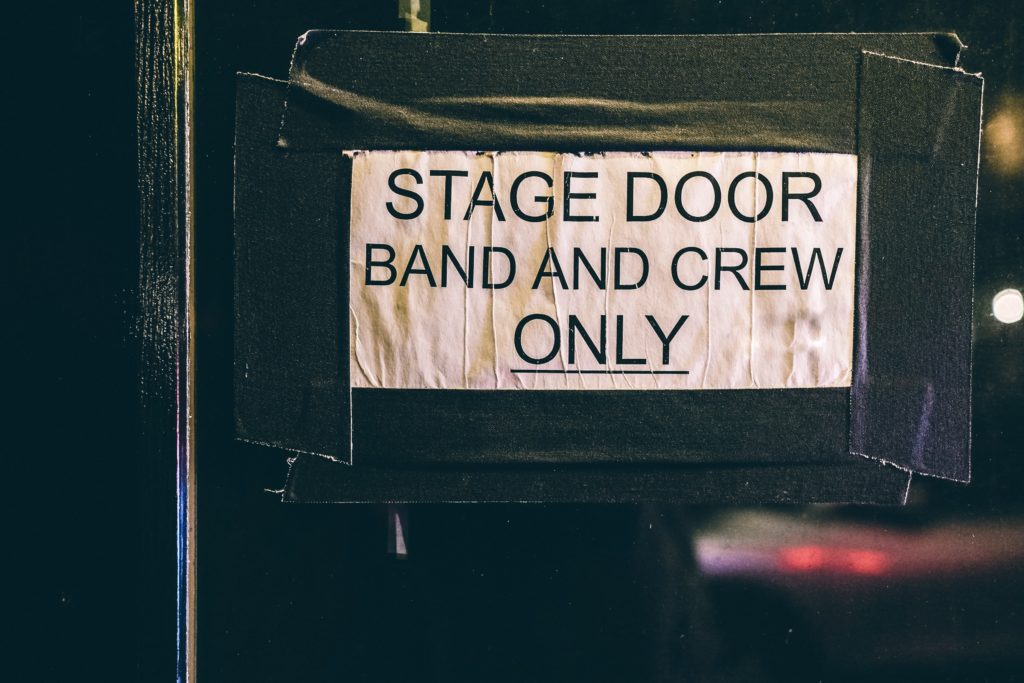 Getting to know local industry professionals early can get your foot in the door for work opportunities down the road. Most courses at BIMM require you to be putting your learning to work in the real world. Becoming familiar with local music venues and offices is the best way to network.
If you build your CV early, then by the time you graduate, you'll have an application that will stand out from the crowd, and speed up finding full-time work. Besides, a bit of extra cash never hurt anyone, right?
3) Set Up Group Chats with Your Coursemates
"Creating a smaller community with those on your course will be a lifesaver."
It might seem strange at first, but creating a smaller community with those on your course will be a lifesaver at some point over the coming years. Sometimes, because of the broad range of modules available to all courses at BIMM Institute, you may not spend a lot of time with all the people on your course in your first year.
By setting up group chats, you'll not only get to know your peers better, but you will be able to compare notes, share resources, and get answers to questions instantaneously. Someone's bound to have been listening in class when you weren't!
4) Try and Move In With (or Near) Other BIMM Students
This is not essential; some people like to keep home and study distinct. However, moving in with other BIMM Institute students helps you make connections quicker. It also makes the logistics of practice and study easier – if you're able to do it at home. It goes without saying that it also makes collaboration simpler, and some former students have had great success off the back of this.
If your flatmates are students of other universities, remember their semesters may not align with your own. So, if you have important hand-ins due and your flatmates are already finished for the semester, it may be tricky to resist going out and celebrating with them. Similarly, you don't want to be on break when no one else is around to celebrate!
5) Find Your Spot for Everything!
"Rinse it while you can."
If you're at BIMM Institute, you love music. Get out there and experience the local music scene in your first semester. As time goes on at uni, the workload goes up – find your spot, your favourite event and rinse it while you can. While you're at it, find somewhere to relax and revise. Writing essays and reading academic journals can be dry, but doing that over a coffee in your favourite coffee shop, library or park will make it a hell of a lot more bearable – especially, if you're someone who works best outside of your bedroom.
6) Get More Bang for Your Buck from BIMM Institute
"Get to know your local Student Support team."
Tuition fees don't just contribute to your lectures. BIMM Institute provides a great range of e-learning resources such as Moodle and BIMM Connect for you to use to refresh your course content, research, and find jobs. Get to know your local Student Support team – you never know when you'll need some support and starting a relationship with them can help you understand what support is out there, should you need it down the line. You might also look for a Mentor, perhaps a more experienced student, or a member of staff who can help guide you in the right direction with your studies.
7) Naggy Mum Alert: Register With a Doctor and Find a Gym
In my first year at BIMM, I got really sick. I was bed-bound for weeks and had bi-weekly visits to the GP. You never know when you might need health care, and there is only so much you can do on your own.
In cities, it's not always easy to find space at a local doctor's surgery – especially if you live centrally. Get in there before all the other students do, just in case. Similarly, university is stressful AF sometimes, so having somewhere like a gym or a swimming pool to keep fit will help keep your mental health in check. After all, you will need it after Freshers' week!
As well as being a Music Business graduate, Harry is currently a BIMM Mentor for LGBTQ+ and Music Business students. Like all our Mentors, Harry is here to offer a friendly face and help you as you transition into BIMM life. It's part of our many support systems in place to help you get the most out of your time at BIMM, no matter who you are. Find out more about Student Support or our new Access and Participation initiatives.