In the Summer of 2021, BIMM Berlin welcomed a selection of its students to the House of Music to record the 'BIMM Berlin Album 20/21'. Eight projects, hand-picked by industry panels to showcase the best music emerging from the college, each recorded one song over the course of two weeks.
With the legendary Pete Smith (Stevie Wonder, Sting, Sheryl Crowe) on board as producer and giving extensive feedback and input, the students enjoyed access to a wealth of industry experience. With genres ranging from 'jazz metal' to electro-pop, the songs make an eclectic and awe-inspiring body of work.
We caught up with each of the eight acts featured on the record to find out more about the meaning behind their track. Here Fyn Robin tells us about 'Tell Me If You Like To.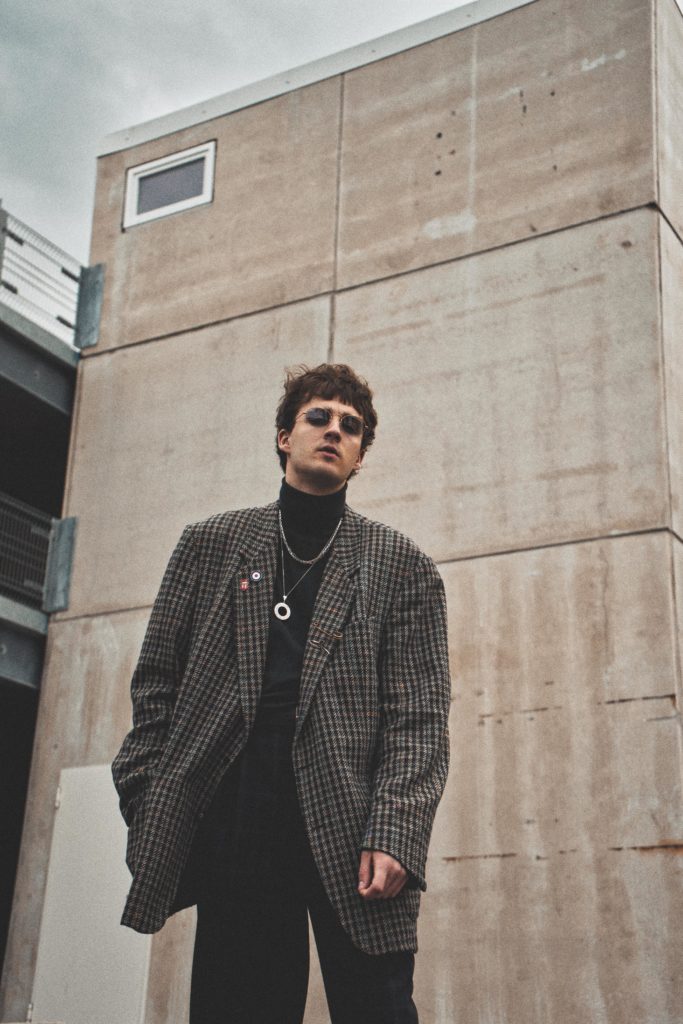 How would you describe your music?
This is always kind of a hard question; I personally find it really weird to classify my music into genres. I'd say it's modern Indie- / Alternative-Rock mixed with other influences like bands like The Rolling Stones, Kinks or The Smiths. It has some retro charm to it but in a way, it also sounds quite modern.
What made you want to become a musician?
I must say my father played a really important role in this one. When I grew up, I was surrounded by rock music all the time and he's also the reason why I started playing my first instruments. Over time, music started to play a more and more important role in my life and eventually, it came clear that this is the only thing I want to spend my life with.
Who or what inspires you as an artist?
I'd say my influences are widely spread over the genre of rock music in general. Like I already mentioned before, it starts pretty early with a huge obsession with 60s bands like The Rolling Stones, Kinks or Beatles, then, of course, there's a lot of 90s music like The Stones Roses or Oasis, but I'd say the era that influenced me the most are the 2000s. Without The Strokes, White Stripes or Libertines I couldn't say what I'd be doing with my life right now.
What's the meaning behind the song you recorded for the BIMM Berlin Album?
In a way, "Tell Me If You Like To" is a pretty typical tune about an old relationship, but I'd say there's more to the song than just these stereotypical elements you find in (almost) every love song. It's also about feeling home and the ease of life when you're out on a summer night with the right people. Maybe it's about all the simple things and nothing more.
How did the song come about and how did you write/produce the song?
The track is actually a rather old one that I wrote back a few years ago. At some point, I found an old recording on my phone and at the same time, I started working with my good friend and producer Jendrik Nissen, so "Tell Me If You Like To" became the first song we produced together. You can find that version on Spotify already! Now, we did an alternative version of the track for the BIMM album.
Can you describe your songwriting process?
It's always a bit different from song to song, but usually, it all starts off with a riff idea on guitar, which I then usually try to arrange a bit in Logic. I'm usually doing the lyrics at the end which is probably also the reason why I'm having such a hard time finishing projects!
What projects are you currently working on?
Right now, I'm focusing mostly on my solo stuff, we've got a whole bunch of songs that are about 99% finished, but something is always still missing. I really want to put these out soon, probably in the form of an EP, so there's space for newer stuff. Don't get me wrong, I really love these tracks, but by now they're already rather old and the new stuff sounds a bit different. I'm really looking forward to that!
What are your future plans as an artist?
Releasing music is great, but I actually really want to focus on live music in the near future. I'm currently trying to put a band together, let's see how that'll work out. I miss playing live so badly, so after the EP, this is what I'll focus on.
---
Fyn Robin and his track 'Tell Me If You Like To' is featured on the BIMM Album from Berlin. You can read more about the album and the other artists + tracks featured here.