Berlin is a movie fanatic's paradise, home to hundreds of movie theatres that come in all shapes and sizes. Whether you're looking to catch the latest blockbuster or a rainy-day activity in the city, there's a cinema for every need and taste. With so many cinemas to explore in every district of the city, we've compiled 10 of some of the most unique movie theatres in Berlin for that unbeatable cinema experience. Happy popcorn munching!
Zoo Palast (Charlottenburg)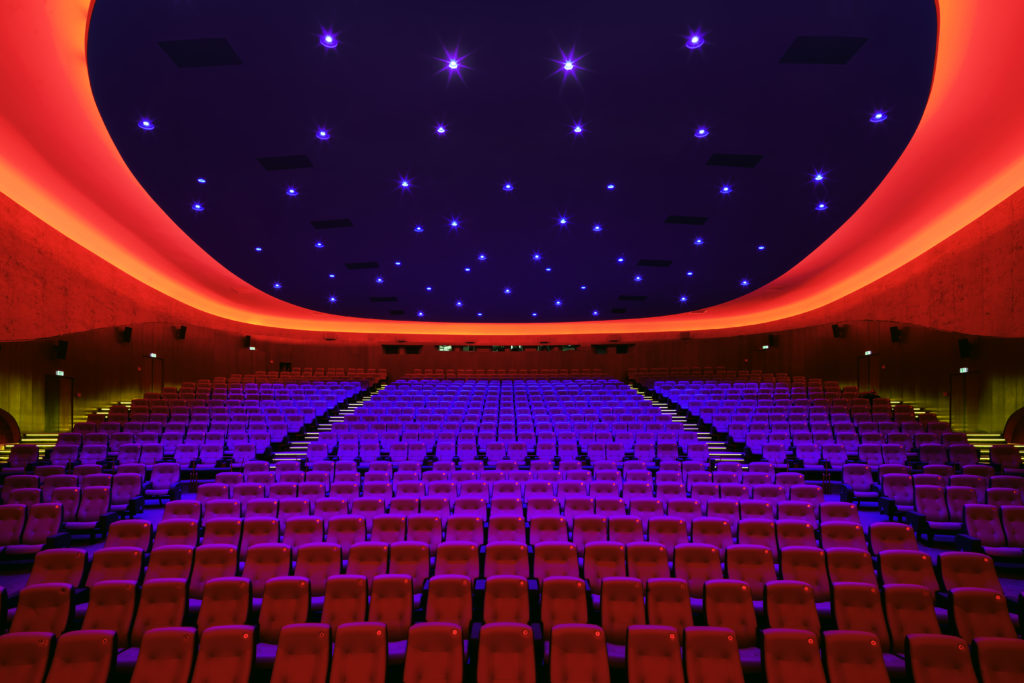 Photo Credit: © Jan Bitter
Take a trip back in time and experience the glitz and glam of late 1950s Berlin. The Zoo Palast has been a key presence of the Berlin cinema scene since its opening 1957. Today, it offers cinemagoers the best of vintage charm and new technology, and it has become an iconic venue of the Berlinale (Berlin's international film festival). With the largest of the Zoo Palast's 7 cinema screens holding over audiences of over 770, you're guaranteed to be swept away by the tangible atmosphere at any screening here.
Filmtheater am Friedrichshain (Friedrichshain)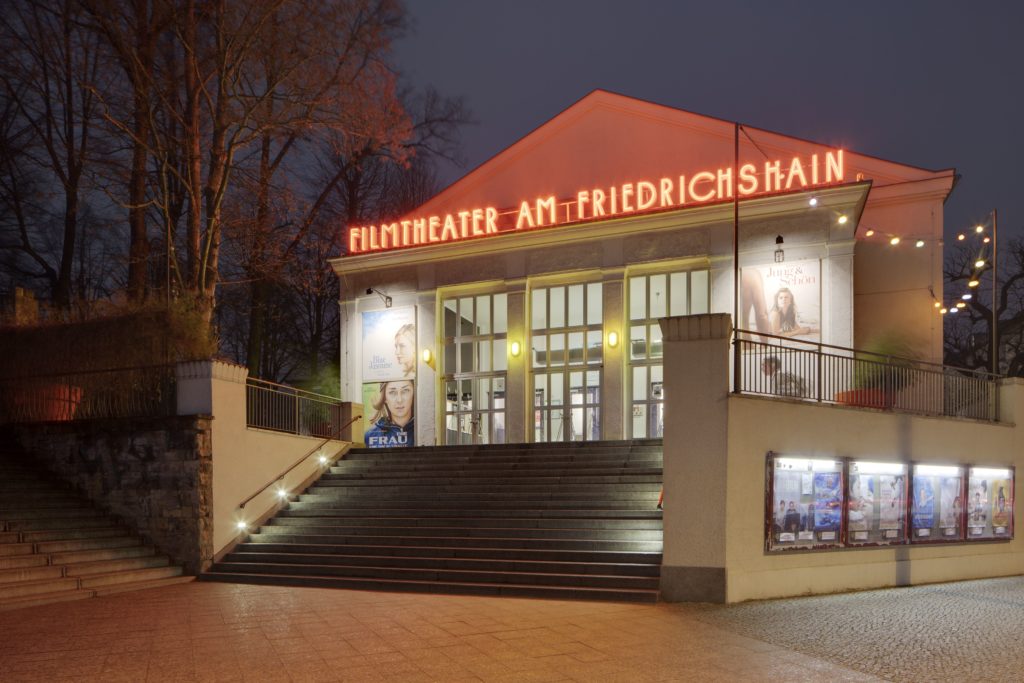 Photo Credit: Yorck Kinogruppe/Daniel Horn
A visit to the Filmtheater am Friedrichshain is an experience from start to finish. From the moment you are greeted by the warmth of its glowing neon sign cutting through the darkness, you enter a world of cinema hard to find elsewhere. Each of the Filmtheater's five cinema rooms has its own unique design, which is a feast for the eyes no matter which room you find yourself in. The Theater's second room, for example, is enveloped by gilded walls and adorned by glittering crystals.
Odeon (Schöneberg)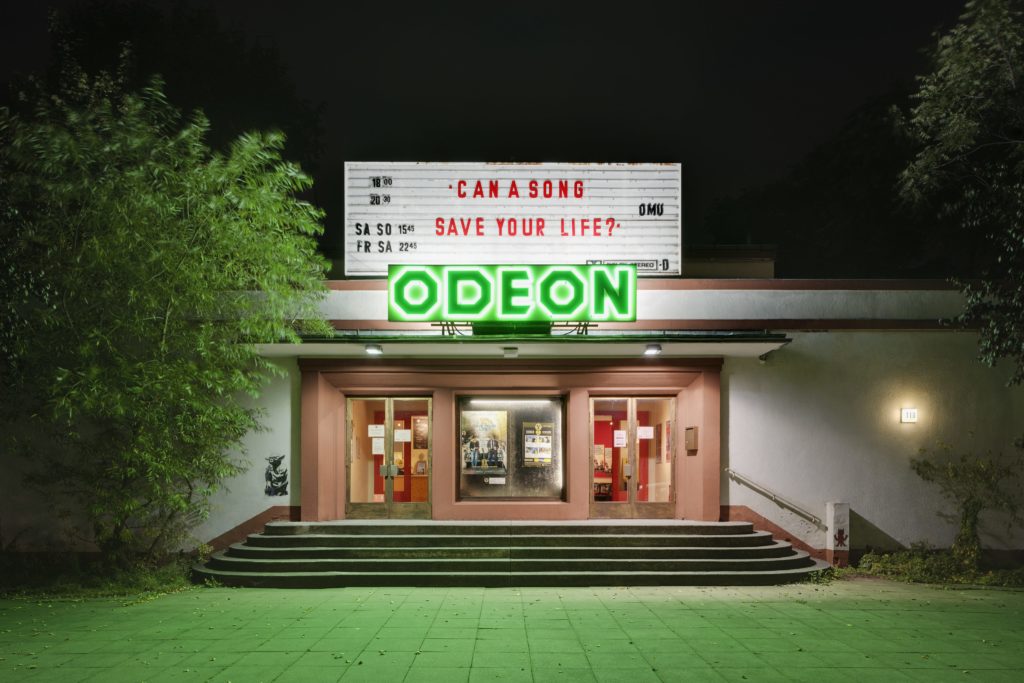 Photo Credit: Yorck Kinogruppe/Daniel Horn
Don't let the name fool you, the Odeon is far from the cinema chain you're picturing. This petite cinema has been a constant fixture of the Berlin cinema scene since its opening in 1985. With just one large screen, comfy red velvet chairs and single-seat sofas perfect for sinking into, the Odeon is a cosy space to watch films in their original language. And if we take their great range of cinema snacks into account, this is undoubtedly one of the most charming places to be for a night at the flicks.
B-ware! Ladenkino (Friedrichshain)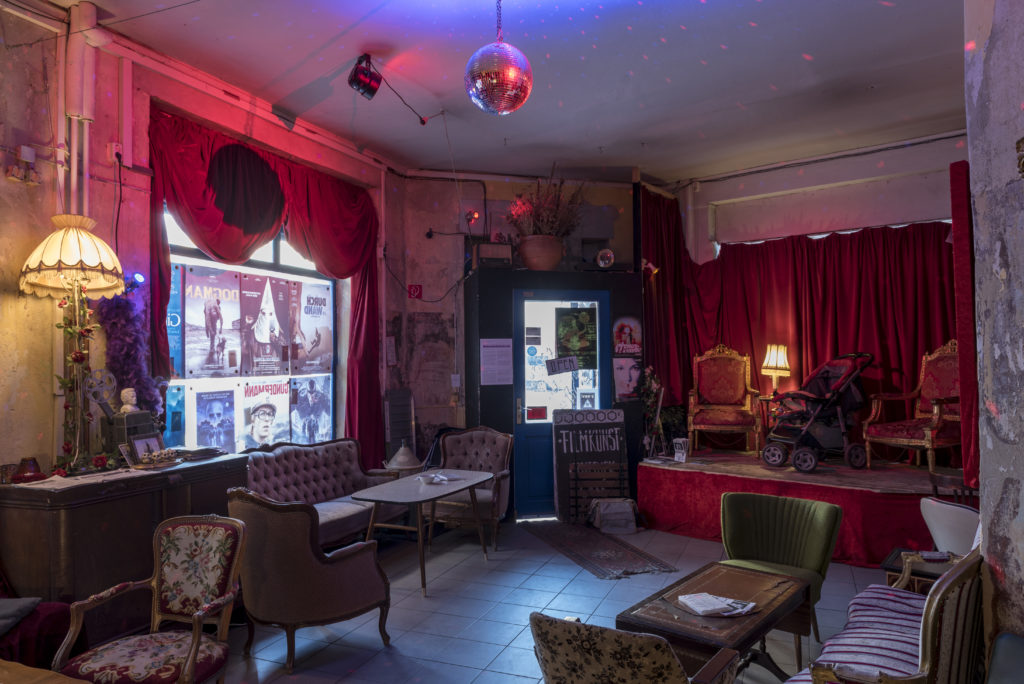 Photo Credit: B-ware! Ladenkino
Open from 11 'til late with three different cinema rooms, B-ware! Ladenkino truly packs a punch with an extensive offering of around 20 films each and every day. Expect not just your standard blockbusters; with this extensive programme, B-ware! prides itself on also being able to screen smaller productions in the place where they belong: the cinema. Beyond its three screening rooms, B-Ware! also boasts its own whisky bar and vidéothèque with an ever-growing collection of 17,000 DVDs.
Babylon Mitte (Mitte)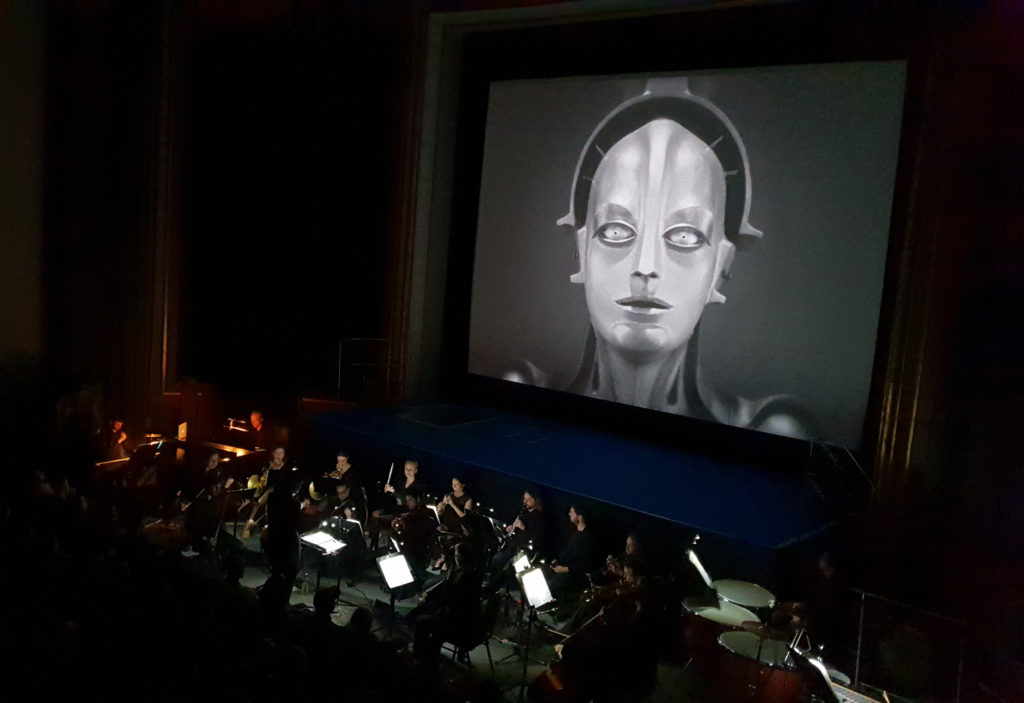 Photo Credit: Roberta Bianchini
Ever thought about a cinematic experience from the heyday of German cinema? Well, Babylon Mitte delivers precisely that. The theatre specialises in silent film, regularly screening German expressionist classics like Metropolis and Das Kabinet des Dr. Caligari (The Cabinet of Dr. Caligari). Babylon is the only cinema in town kitted out with an organ to accompany the silent film it screens. Beyond this, many film showings are also accompanied by a live orchestra making for an audiovisual experience not easily beaten.
Lichtblick Kino (Prenzlauer Berg)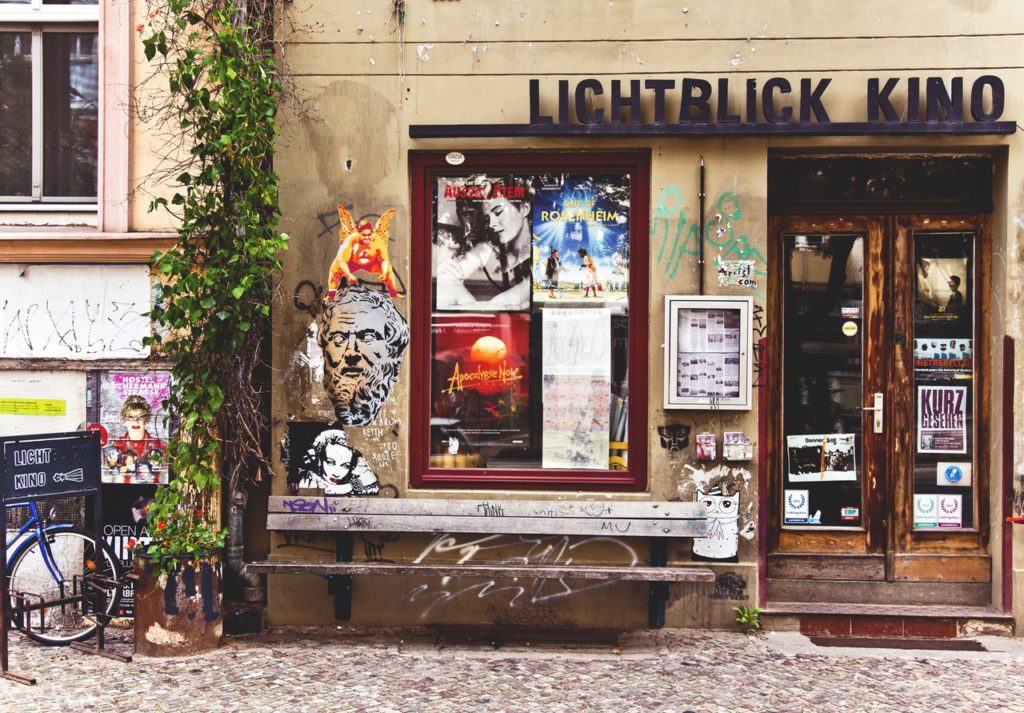 Photo Credit: Caterina Gili
From the oldest to one of the smallest… With just 32 seats, a more intimate setting for watching films would be hard to come by in Berlin. Housed in the former butcher shop of Prenzlauer Berg's oldest residential building, Lichtblick Kino delivers audiences a very particular charm. This collective-run cinema also regularly invites directors and filmmakers for Q&A sessions post-screenings for a true up-close-and-personal cinematic experience. If you're in the mood for Art House film, Lichtblick won't leave you disappointed.
Sputnik (Neukölln)
Photo Credit: Alexander Buchholz
Looking for a panoramic city view and a serving of Berlin's famous non-conformist atmosphere? Up high on the fifth story of a building in the Neukölln district, Sputnik offers a myriad of short films, documentaries, concerts and special events for you to feast your eyes and ears upon. Formerly managed by the production company of the controversial Good Bye Lenin, Sputnik today gives visitors that air of alternative many crave. Catch a drink at the bar and settle in for some people watching before your screening and you will surely be satisfied by your time at Sputnik.
Kino Intimes (Friedrichshain)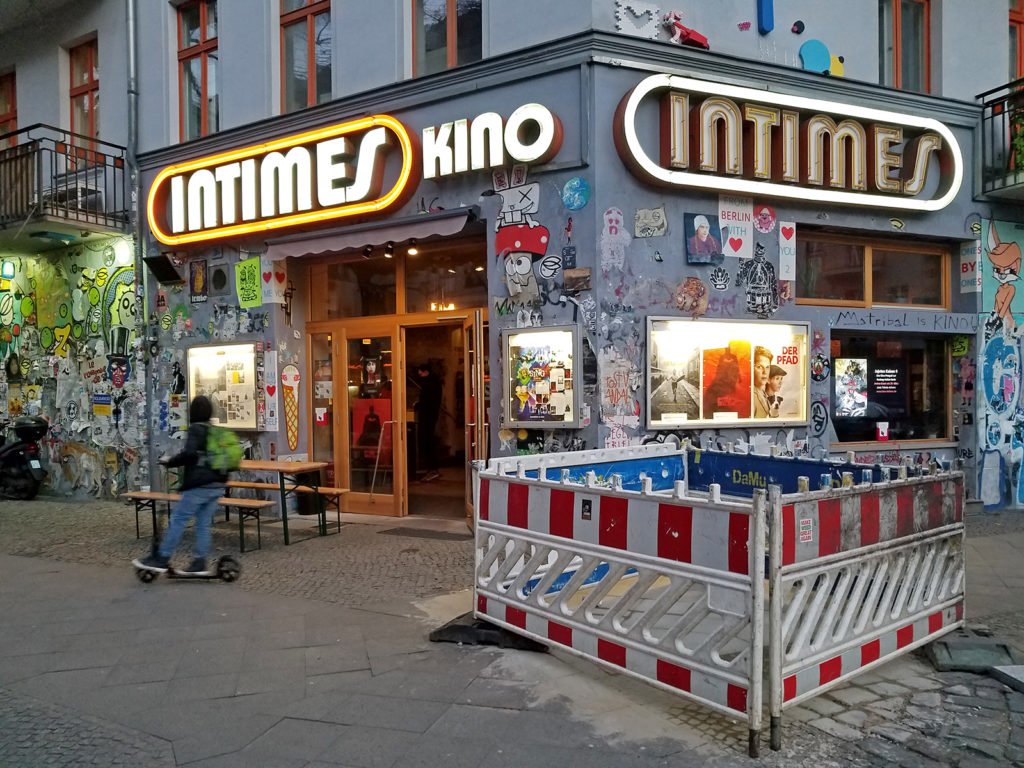 Photo Credit: W. Gladow
No list of the most interesting cinemas in Berlin would be complete without the Intimes cinema. Camouflaged by a graffitied façade – a typical Berlin sight – the Intimes cinema is a true institution of the Berlin cinema scene. What began as a small shop has developed into a daily cinema offering that provides the best new releases, art-house cinema and foreign-language films for its visitors. In many ways, the Intimes has not lost that original charm, giving what many would describe as a 'living-room atmosphere', with a décor that looks straight out of the 1970s as well as the shop's original wooden panels. Found in the Friedrichshain district, it is a must-visit for every true cinephile.
Berlin has so many fantastic cinemas to offer audiences across the city. With such a range of theatres showing films of all varieties, you will never be short of options to discover. How many will you tick off this list?
---
Want to become part of a rich history of Filmmaking in Berlin? Find out more about our new BA (Hons) Filmmaking Course and attend an open day! Want to speak to someone about submitting an application? Our Admissions Team is here to support you. Reach out to them via email at [email protected] or give them a call at +49 (0) 30 311 99 186.