How were Noah & The Loners born?
Myself (Noah L) and Amber met each other at four years old, in primary school. We've been playing music with each other since we can remember. We were initially in a band we created when we were 12 years old called Polarized Eyes, but the band decided to go their separate ways as we got older. Fast forward six months and I'd been offered a recording contract with Marshall Records. But I didn't want to take it on my own, so I formed Noah and the Loners with Noah R and Joseph, who I'd met on the BIMM diploma course, and Amber from Polarized Eyes. We've been going strong ever since.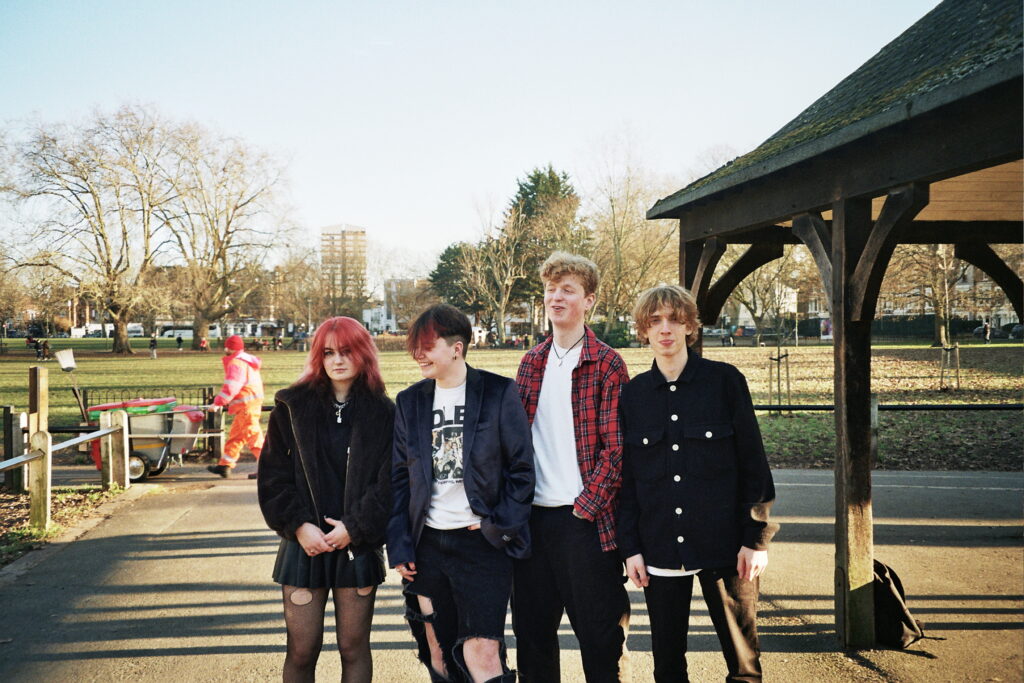 Five things that you can't (collectively) live without.
Live music: it speaks for itself. 
Dishwashers: the saviour of all students. 
'Every Teardrop Is A Waterfall' by Coldplay: it's our band's anthem, and we play it before every show we do. It's become a ritual. 
Therapy: it's always good to talk to someone. 
Just Dance: Noah Riley is officially the unbeaten champion of the band.
Tell us one thing you'd like to achieve as a band before your time at BIMM is up. 
World domination. 
On a real note though, we'd love to release our debut album with Marshall Records on all streaming platforms and hopefully with physical copies. 
What was signing to Marshall Records like? What are some of your hopes for that pairing?
Signing to Marshall Records was a dream come true for us, especially at such a young age. We're their youngest-ever signing to date. Everyone on the Marshall team has been so welcoming towards us, and we're incredibly excited to keep the partnership going. It's also been amazing to have the backing of such an established music brand like Marshall! We had a look around the factory where everything is made recently, and we were all in complete awe! We hope to follow in the footsteps of label mates Nova Twins and achieve their level of success. 
What are some of your favourite spots in London?
We have to say The Hawley Arms in Camden just because of how many legendary musicians are in and out of there all the time. And Eel Brook Common (the park next to BIMM London) as we've had a lot of good memories together there, written some of our better songs and spent countless evenings getting wasted. 
Anything else you'd like to add?
I just wanted to say that our latest single, 'Protest Anger' is out on February 24th! Please make sure you give it a listen. It's a powerful one and means a lot to us as a band 🙂 
Our Class of '23 magazine contains 41 students who deserve a proper shout-out. We've seen some of our students make it to Number One in the charts and even onto international award podiums. But success comes in many shapes and sizes, and it's now time to shine a light on the sheer variety of achievements our students are responsible for, whether they're on stage or behind the scenes. We're so proud of their efforts and can't wait to see what they'll do next.