Introduce yourself in your own words.
We describe ourselves as a horror-rock duo. We wanna create 80s graphic horror visuals but in music form.
Our main aim is never to write a song that's actually about us. Always write about people that have been brutally murdered. We love writing about mysteries, there have been so many times that we've sat down and tried to write about ourselves, but we just can't. It's boring. We were solo artists before we met, but we've influenced each other in such a way that writing about ourselves is just dull to us.
How different is your old solo stuff from what you make now?
So different. Mine was kinda like Adele-sad-girl vibes.
Mine was very Lana and a bit folky, I guess. We didn't know we had it in us to do this, I can't lie. Neither of us really listened to rock music either, so I do find it weird how we came together from two different mindsets, and this is what we got.
In lockdown you made this playlist of 80's rock shit, which was like Billy Idol, Mötley Crüe and all that. That, alongside watching Mötley Crüe's biopic, The Dirt, helped us get into a different mindset when writing.
What are your favourite things about each other?
Nothing. We've lived together too long for us to like each other.
I would actually say, and I'm sure you'd agree, nothing is off-limits. I can come to you with the weirdest idea, and there's never a stage when we don't let each other run with it.
A month or so ago, we were heading to London, it was a six-hour coach journey, and we were both knackered, but you came to me with a song title idea. You were like, 'It's weird, but hear me out' and it was 'I Want a Divorce Before I Murder You', we ran with it, and now it's one of our favourite songs.
Body Water history lesson, please.
We met in the basement at BIMM. We knew we were going to be friends straight away, we were both at our friend's sleepover, and two of our mates were talking about boys, and we were sitting on the bed and watching a Jeffrey Dahmer documentary and not speaking to anyone. We knew that we were going to vibe.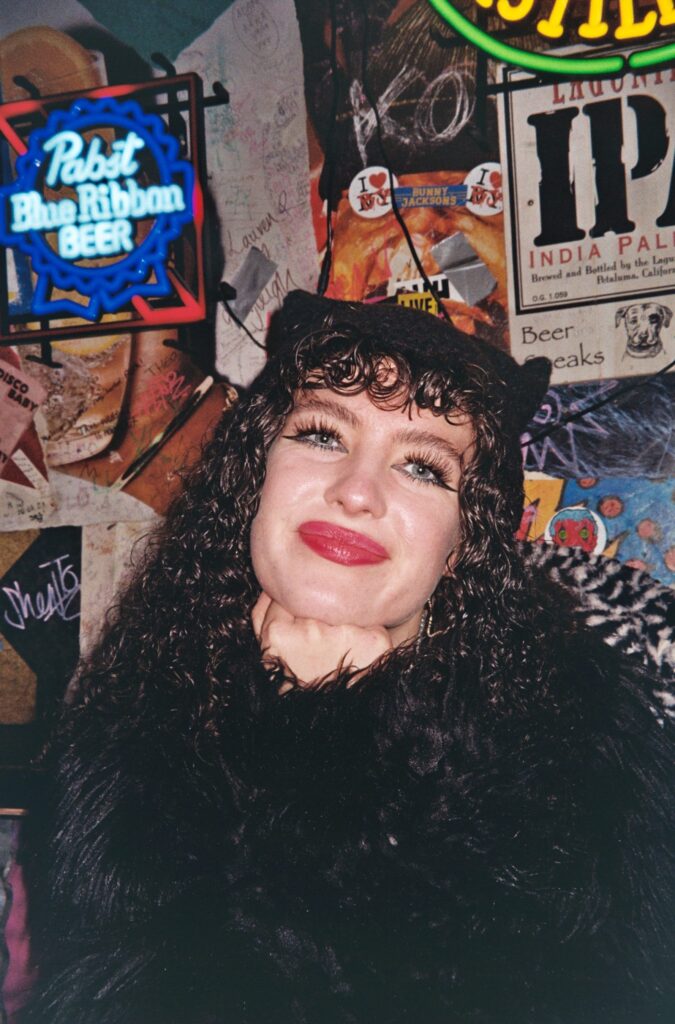 What do you like about Manchester?
Hmmm… It would be a really different answer if you asked us that a few years back.
If I put myself in the mindset of when we first moved here, I feel like it's such a vibrant city. Also, you know how you go to different cities; the people just have different vibes. Everyone here is non-judgemental, and everyone is so open and friendly.
In what ways does horror movies inspire you?
In another life, we were definitely horrible people. We both have a habit of saying weird things. I feel like we're channelling all this dark energy into our music.
It keeps us sane, our visuals and music are quite dark, but we're actually really nice people. We're nanas at heart. We can channel our curiosities.
What have you been working on lately?
We have songs that are ready to go. We have a lot going on right now – we're writing our best stuff at the moment, too. We went on a narrow boat writing retreat – it was so helpful, I would recommend it.
Also, there's some other BIG exciting news coming, too.
Self-care tips as artists?
It's taken us a long time to get to a place where we can look after ourselves physically and mentally, as it can all get so draining.
I actually have a good one. As musicians and artists who want to do well, I feel like there's an expectation that you have to struggle in order to do well. Stop wanting to struggle. Stop looking for the struggle. It doesn't take away from the music if you take care of yourself. The struggle is romanticised. You don't need to prove to yourself how hard you want it.
Any tips for people who want to get into music?
I would honestly just say, and I know this sounds cringe, people will tell you it ain't a real career, and you shouldn't do it. You have to step away from it all and be like fuck it. Just do it. In 50 years time, you might be chatting to your grandkids and be like, 'I nearly got there' or 'I am a doctor now, but this was my actual passion'. You just need to go for it.
Don't be disheartened if people don't get it. Most people won't. We've had that a lot, where people don't understand the music or the vibe. They won't like you if you're different.
Our Class of '23 magazine contains 41 students who deserve a proper shout-out. We've seen some of our students make it to Number One in the charts and even onto international award podiums. But success comes in many shapes and sizes, and it's now time to shine a light on the sheer variety of achievements our students are responsible for, whether they're on stage or behind the scenes. We're so proud of their efforts and can't wait to see what they'll do next.