In the Summer of 2021, BIMM Hamburg welcomed six students to Juniton Studios to record the 'BIMM Hamburg Album 2021'.
The album is being produced by Ben Schadow, who has over 20 years of experience working with a wide range of artists as a producer, songwriter and arranger, and is co-produced, recorded and mixed by Thomas Hannes, who has worked as a freelance sound engineer in the studio for many years. Philipp Welsing, who has spent time in New York City working at Avatar Studios and has founded Original Mastering will master the album. With genres ranging from indie-pop to guitar-driven rock the songs make a diverse body of work.
We caught up with each of the six acts featured on the record to find out more about the meaning behind their track. Here For the Love of Dog tells us about 'Somewhere'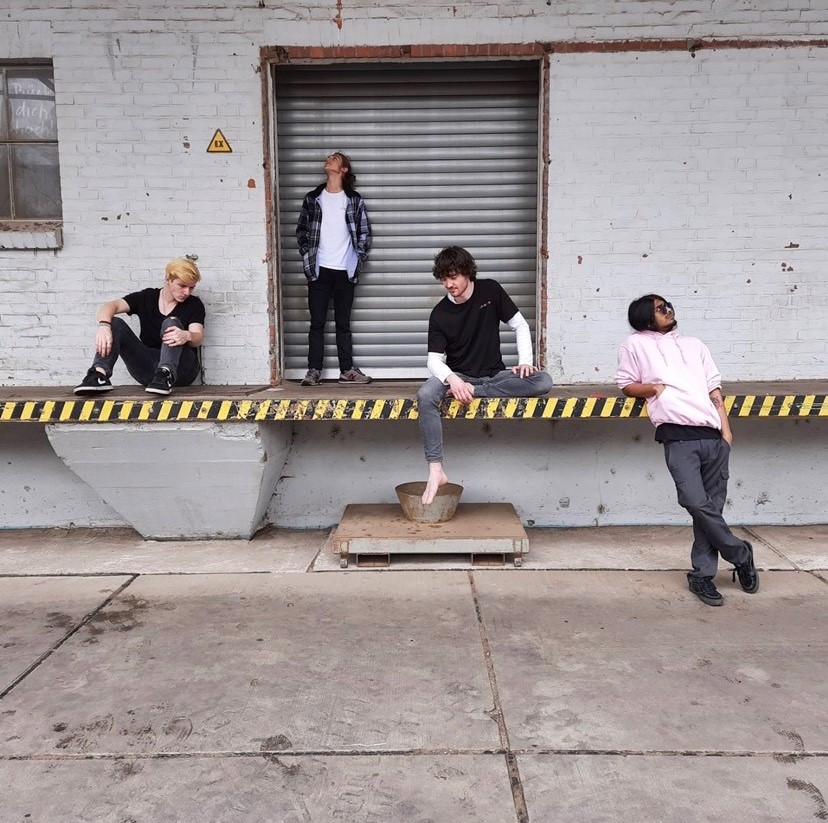 How would you describe your music?
Catchy art-punk.
What made you want to become a musician?
The feeling of being on stage and creating a world through music.
Who or what inspires you as an artist?
I get my inspiration  from everywhere, especially when dealing with difficult situations in life.
What's the meaning behind the song you recorded for the BIMM Hamburg Album?
Last winter I was working at an annoying job. One day I laid in bed, and I imagined a story about a man in his late 30s who works in an office and hates his job and his colleagues. One day he realises that he never had the chance to just be himself and do what he wants. So, he decides to destroy the office, quit his job and start being his true self. In his mind he has only one thought "I will go somewhere".
How did the song come about and how did you write/produce the song?
Then, with this story in my head, mixed with some memories and emotions of a past relationship of mine I wrote the song. The next day I went to Syd's place and played the song to him. He then wrote the guitar melody to it. 6 months later Friedel and Jonas wrote the drums and bass for it.

What projects are you currently working on?
Right now, the band and I are working on an album. Also, I am working on three other projects with different artists from BIMM Berlin and BIMM London.
What are your future plans as an artist?
My main plan for the future is to produce and release enough songs with the band to start performing live gigs and to build a fanbase.
---
For the Love of Dog's track 'Somewhere' is featured on the BIMM Album from Hamburg. You can read more about the album and the other artists + tracks featured here.