In the Summer of 2021, BIMM Hamburg welcomed six students to Juniton Studios to record the 'BIMM Hamburg Album 2021'.
The album is being produced by Ben Schadow, who has over 20 years of experience working with a wide range of artists as a producer, songwriter and arranger, and is co-produced, recorded and mixed by Thomas Hannes, who has worked as a freelance sound engineer in the studio for many years. Philipp Welsing, who has spent time in New York City working at Avatar Studios and has founded Original Mastering will master the album. With genres ranging from indie-pop to guitar-driven rock the songs make a diverse body of work.
We caught up with each of the six acts featured on the record to find out more about the meaning behind their track. Here Colleen Livingstone tells us about 'Wild'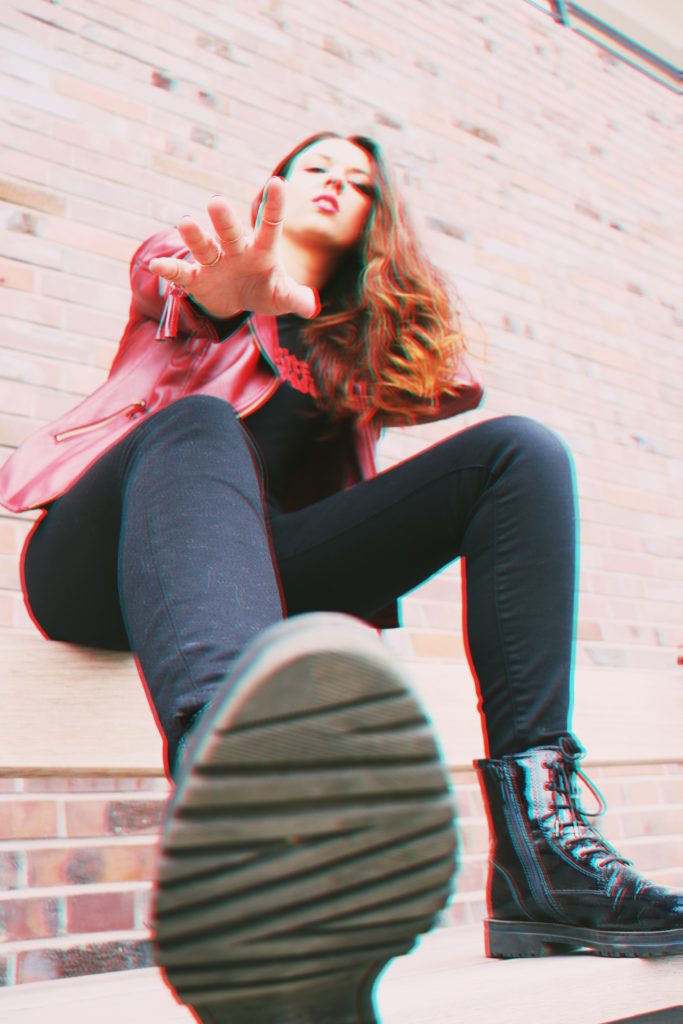 How would you describe your music?
I would describe my music as powerful and energetic guitar driven rock, with influences from Queen, Suzi Quatro, Joan Jett, Fiona Apple but also influences from R&B and Trap. Why stick to one genre when the world is your oyster?
What made you want to become a musician?
I've always wanted to help people and make a difference. I grew up in a very musical household with my mother being a dramatic soprano and my father being a barbershop quartet tenor. However, at first, I decided not to become a musician, because I saw first-hand how hard the music business can be, and I wasn't ready to face my fears yet. So, I decided to study something "safe", English and History, for 6 semesters, because I thought that I could at least help and inspire the younger generations and leave my impact on the world as a teacher, but I realized that it didn't fulfil me. In my last semester, I had a near-death experience and decided that life was too short not to do what I loved and dropped out, moved to Hamburg shortly after and I have had absolutely no regrets.
Who or what inspires you as an artist?
I'm addicted to stories. Be it books, TV shows, music or people. Life writes the most interesting stories and songwriting is my way of journaling and coping with it.
What's the meaning behind the song you recorded for the BIMM Hamburg Album?
'Wild' is my contribution to the Me Too Movement. I couldn't write a song from the perspective of a survivor, but I could write it from the perspective of having to watch someone near you go through something so horrible and the coinciding feelings of anger and helplessness. I am going to donate all the proceeds of the song to Beratung und Information für Frauen (biff) Eimsbüttel/Altona.
How did the song come about and how did you write/produce the song?
I started with a bass line and a melody. Then I recorded it in my home studio and added the lyrics and other parts to the song and produced a demo. Emotionally, this was a really hard song to write but also cathartic.
Can you describe your Songwriting process?
For me, with this project, I start the old-fashioned way, just me and my guitar or bass. As soon as I have an idea and a rough structure, I record it and put on my producer hat and start experimenting.
What projects are you currently working on?
Currently, besides my Colleen Livingstone project, I am working on my cover and wedding business Colleen Marie, where I play in 5-star hotels and sing at events and weddings (I'll be playing at A-ROSA Sylt in September for a week again). This project has greatly influenced my ability to sing with intense emotion (I enjoy singing from the heart for the bride and groom) and also informed my songwriting because I have gained in-depth knowledge of hit songs and how audiences respond to them. I also have an EDM project called Lleen, where I have a new song coming out on September 1st and I am also working on my duo project meandr.
What are your future plans as an artist?
I want to build a platform to empower women who don't always have a voice and shine a light on issues such as sexual harassment and chronic illness.
---
Colleen Livingstone's track 'Wild' is featured on the BIMM Album from Hamburg. You can read more about the album and the other artists + tracks featured here.