We understand that moving to a new city (or a new country!) can be a fairly daunting experience. To make this transition as smooth as possible, we've mustered the best advice we could think of to help you find the right area to live.
We'd suggest looking for accommodation in the following areas, which are all no more than a 30 minute commute from BIMM: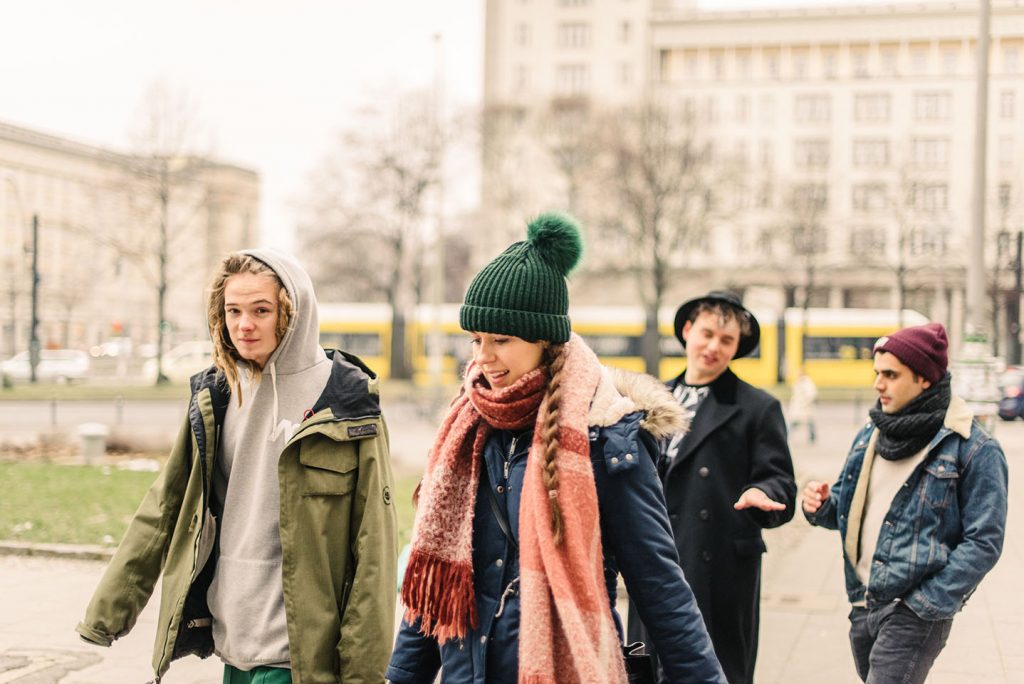 Friedrichshain – you're right on BIMM's doorstep! The artsy hub of Berlin plays host to numerous gig venues, art galleries and record stores, as well as the ever-popular weekly RAW Flohmarket. Additionally, experience Berlin's celebrated techno culture at the notorious Berghain (if you manage to get in!).
Kreuzberg – Kreuzberg boasts the impressive open air East Side Gallery, a mile-long stretch of the infamous Berlin Wall sporting street art from a variety of renowned international artists. For world-famous bands, the Mercedes-Benz Arena presents high-profile acts all year round.
Fennpfuhl – located in the North East of Berlin, Fennpfuhl has a huge number of great restaurants, a huge public swimming pool and plenty of parks for the more outdoorsy student.
Mitte – it's as easy as pie to tick a number of tourist hotspots off your 'Must See'  list in historic Mitte. Highlights of this district include (drumroll): Brandenburger Tor; Holocaust Memorial; Fernsehturm (TV tower); Reichstag building; Checkpoint Charlie; Berliner Dom and the imposing Museumsinsel, to name a few. Mitte also hosts Schokoladen (chocolate shop), which is hands down one of the best intimate gig venues in the city.
Prenzlauer Berg –Whilst a little quieter and more family-oriented (and cleaner) than other areas of Berlin, Prenzlauer Berg still holds a few secrets. Bonanza Coffee on Oderberger Strasse has been officially declared the best coffee in Berlin, and Sunday's Mauerpark flea market features some eyebrow-raising karaoke sessions in the outdoor amphitheatre. There's also the historic Prater Garten, which allegedly holds the honour of being the oldest beer garden in the city.
Neukölln – endless vegan eateries, yoga studios and art galleries flood the streets of Neukölln, with the colossal Tempelhofer Feld being one of the largest public green spaces available in Berlin. The ever-Instagrammable Klunkerkranich rooftop bar and gig venue is not to be missed.
Treptow – a sleepier area of the city, Treptow hosts the Soviet War Memorial, Sowjetisches Ehrenmal, as well as a wealth of shopping and restaurant opportunities.
The nearest U-Bahn stations to BIMM Berlin are Warschauer Strasse (U1, five-minute walk) and Frankfurter Tor (U5, six-minute walk). Alternatively, you can take the S3, S5, S7 and S75 lines to Warschauer Strasse S-Bahn, which is a ten-minute walk from the college.
You can also reach BIMM via the M10 and M13 trams, as well as by the 240 and N40 bus routes. If you do have a car, it's probably best not to drive – parking in the area is very limited.
If you have any further questions about finding accommodation in Berlin, read our Accommodation Guide or contact our Student Support Team at [email protected] or on 0049 (0) 30 3119 9186.
Photo Credit: Elizabeth Jacyshyn-Owen