First year BIMM Berlin Music Business student, Eline Duijsens, just got back from touring with  platinum-selling American rock band Third Eye Blind. Eline travelled with them as a  photographer during the Berlin show and continued to document the tour backstage in Paris, London and Glasgow.
We caught up with Eline to find out more.
How did the opportunity to go on tour with Third Eye Blind as their photographer come about?
I sent an email to the management of Third Eye Blind asking if I could perhaps photograph their show in Berlin. I sent the email two days before the gig, so I didn't expect any reply in the first place, but the manager immediately approved it. She gave me the phone number of the tour manager and with him I arranged a quick photoshoot of the band before the concert. After the show, we went to a bar to hang out and the next day I got a text from the tour manager asking me to come out on the rest of the tour with them. He told me that there was a spare bunk bed on the bus and he would check with the manager if it would be possible to fly me over. It was my first time shooting with my new gear, so I guess I was very lucky with the way the photos turned out.
What was the most exciting thing about the experience?
I think the most exciting part of the tour was that I got to meet a lot of great people who have been in the industry for a long time now. Besides that, it was my first time on an official tour and on an actual tour bus. I've been in a small tour van before, but I'd never seen a tour bus like this from the inside and spending a few days on it was pretty dope. The band and their crew were super nice to me and, even though I was a bit scared, they made me feel at home in no time. Another exciting thing was that during the show in London, it was my first time shooting from the stage. I was very nervous, but it went surprisingly well.
What did you learn from the tour and the work you carried out?
One thing I learned is that I have to step out of my comfort zone more. I'm very shy and I knew this already, but this just proves that hard work pays off and stepping out of your comfort zone can actually lead to good things. It also showed me that being on tour is super exhausting, but you'll see a lot of beautiful places, visit cities you've never been to before (in this case it was Glasgow) and meet a lot of people you can learn from. For example, I got a good insight of what happens during a tour and what has to be arranged and organised in order to make a tour go smoothly.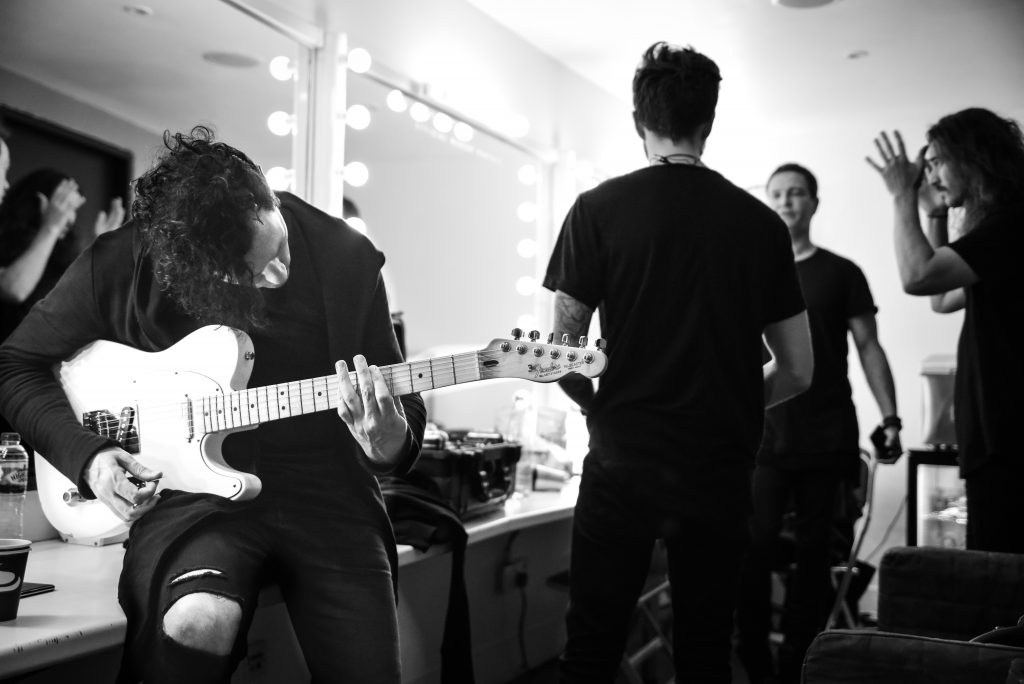 What are you most looking forward to about studying with us here at BIMM Berlin?
I'm looking forward to meeting a lot of artists with great potential and learning how to be a part of the industry in any way possible. I'm a photographer now and I tell myself that I want to be an artist manager, but maybe I'll end up organising festivals or working at a booking agency.
Photos by Eline Duijsens. See more on Facebook + Instagram + Flickr