In celebration of International Women's Day, we've compiled a short list of some of BIMM London's best up and coming female-fronted acts. Sit back, crank up the volume and enjoy!
Lisa Oribasi
Lisa's track 'Memories' was a best seller on itunes and was playlisted on Spotify's 'Swiss Viral 50' after being featured on Swiss retailer Coop's christmas advertising campaign last year. The sync' gave the talented acoustic songwriter's already impressive profile a boost in the UK as well as her native Switzerland.
Maella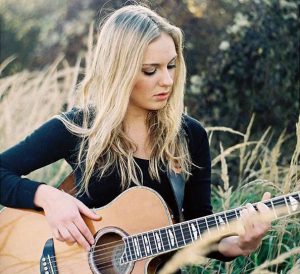 The alias of Songwriting Degree student Michaela Charvatova, Maella's music is a unique blend of dark atmospheric rock and grandiose pop, echoing the likes My Bloody Valentine, Slowdive and The Jesus & Mary Chain.
Mathilda Homer
Now in her second year of the BA (Hons) Degree in Songrwriting, London-born Mathilda Homer is a self-dubbed 'Contemporary Folk' artist. Her debut E.P 'God's A Girl' dropped this February and sees her taking her music to new heights with the benefit of lush neo-soul harmonies and tasteful production flourishes.
facebook.com/mathildahomermusic
Celine Love
Ok, so we're cheating slightly with this choice, as Celine originally began her studies at our Berlin campus before utilising the BIMM study exchange program to relocate to London in the middle of her degree. Since then, she's been busy making waves on the capital city's acoustic and open mic nights.