This September, Hamburg once again became to home to Reeperbahn Festival – meet the incredible artists who represented BIMM and see photos of them rocking our showcase stage this year.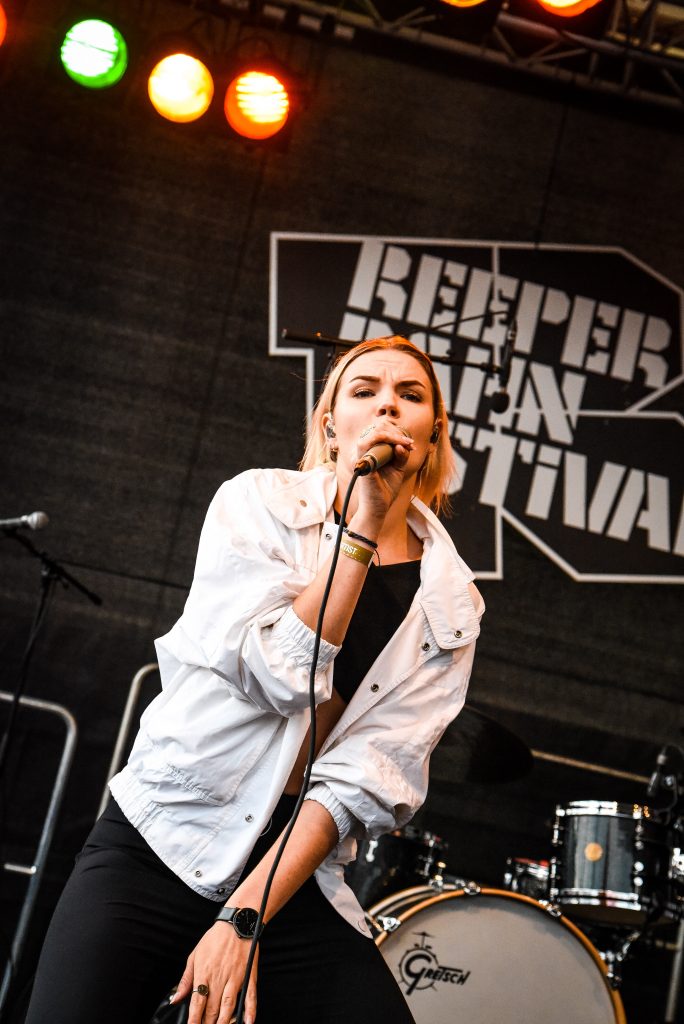 With a breathtaking voice and a whole lot of groove, Eveline mesmerised the audience and gave them a taste of their upcoming new EP.
Their first single 'Cliff' also attracted a lot of well-deserved attention, which resulted in collaborations with well known concert agency Trinity, a tour with Queen frontman Adam Lambert, and a support slot with the UK's Låpsley at renowned Berlin club, Berghain. Their debut EP 'Scared' and their elaborate, self-produced videos have been rightly celebrated by Berlin's press, radio stations and music blogs.
Berlin artist MIN t (Martyna Kubicz) grabs every moment as if it's her last and got the whole crowd dancing this year at Reeperbahn Festival.
Mixing electronic music with live drums, she creates a neo-soul collage, full of live performance energy. As a composer, producer, pianist and vocalist pursuing a solo career, her style has evolved on the floors of international clubs and at music festivals. MIN t represents a wide spectrum of styles and sounds by artfully merging dance, minimal and ambient music with live drums, guitars and sweet vocals. She regularly contrasts futuristic industrial arrangements with warm melodies, and as one of BIMM Berlin's first graduates, MIN t has helped to shape the Institute's unique sound – a sound at the very heart of Europe's electronic music scene.

You too can join Hamburg's vibrant music community, as we will open the doors to BIMM Hamburg in October 2019. Book a place at a BIMM Hamburg Open Day and find out about our courses, tour our amazing facilities, meet our expert tutors and find out how studying at BIMM can help you forge a career in the music industry.
To find out more about studying music at BIMM Berlin, order a prospectus, book to attend one of our Open Days, or contact our Admissions Team on +49 303 11 99 186 or by email at [email protected]
Photography credit: Eline Duijsens