It's no secret that Hamburg has some of the most unique music venues in the world to enjoy concerts in. To allow you to hit the ground running when you arrive, we've listed some of the best ones below in all their glory. So get ready for the variety of music the Hanseatic city has to offer. Hit it!
Molotow:
The Molotow is located directly on the Reeperbahn. Founded in 1990, it consists of three venues in one, and is the place to go to find indie and rock music if you want to lose yourself and dance all night long.
Mojo Club:
You'll only find the subterranean Mojo Club if you know where to look. At night it opens its doors (i.e. the floor panel) and you can make your way down to the dance floor for a memorable evening of electronic jazz and funk thanks to its incredible sound system.
Uebel & Gefährlich:
You won't forget this venue in a hurry! Uebel & Gefährlich is located in an old world war two bunker right next to Feldstraße underground station and has been turned into an amazing gig venue.
Große Freiheit 36:
The history of Große Freiheit 36 goes back to the year 1959 when the Kaiserkeller first opened as a venue for 550 guests in the building's basement… and in 1960, The Beatles played there! In 1985 the club opened under its current name, Große Freiheit 36, and one year later the famous Kaiserkeller reopened. Today all three parts of the large venue are used – in addition to the Kaiserkeller, the Galeria holds Latin parties and shows, and the 1,500-capacity main hall hosts global and local acts across genres including indie, pop, hip hop, metal, rock and funk.
Docks and Prinzenbar:
Located on the historic Spielbudenplatz, close to the Davidswache, the Docks hosts everything from hip hop and R&B parties to heavy metal and singer-songwriter concerts. Docks is connected to the Prinzenbar, which impresses with its beautiful architecture featuring stucco and ornaments on the ceiling and vaults, helping to convey the truly outstanding character of this magnificent hall.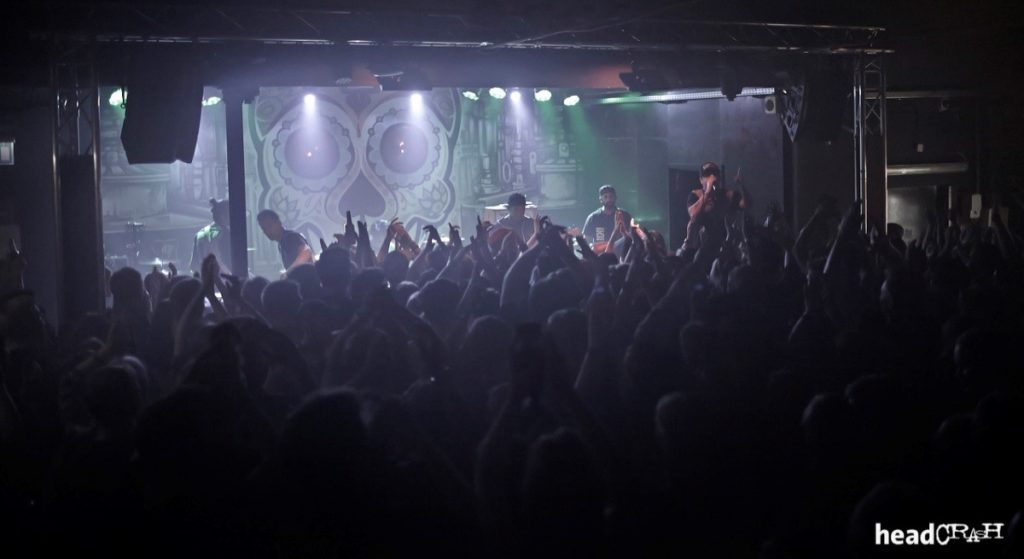 Headcrash:
Headcrash is an alternative club on the tiny street of Hamburger Berg, offering a wide variety of both music and people. Unlike Große Freiheit, this is a street where lots of locals go to party. The venue plays punk rock and metalcore and regularly invites bands of these genres to play gigs.
Elbphilharmonie:
For a refreshing change from indie to classical, you really have to see the Elbphilharmonie. This 360-foot concert hall lays on the banks of the Elbe and has been designed to look like a great glass galleon floating down the river. Admittedly, it's expensive, but if classic music and great architecture are your thing, then it's definitely worth the investment.
For more information about studying at BIMM Hamburg, order a prospectus or contact our Admissions Team on +49 303 11 99 186 or by email at [email protected]
Photos by OS Photography and Headcrash